Top SEO Tips for Awesome B2C Website Performance
Date :25, May 2022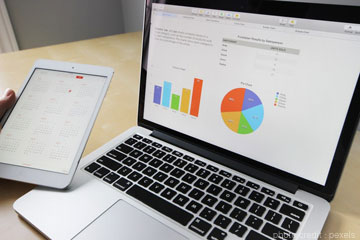 When online, you need to ensure that your web pages get optimized. By focusing your posts for SEO, you can enhance your search engine ranking. Interestingly, you can get more traffic to your WordPress site. Remember, your business is there on Google SERPs, but how will your audience know about you unless you work on your site. Besides, you need to optimize the blog posts like a pro.
In this article, our experts from our digital marketing company in New York will help you understand how to enhance your visitors and generate more leads. Remember, optimizing the blog posts consistently gets more traffic from the search engine to your site. Search engines are the largest source of website traffic; this adds value to your website.
Plan proper keywords
The expert never uses their guesses when writing topics they feel their users would be interested in. Moreover, you simply don't need to rely on blind guesses, especially when you have the option to run keyword research and find exactly what you're looking for.
Most digital marketing companies in New York use keyword research techniques to discover topics users are interested in. This ensures they focus on topics that consumers are actually looking for.
Apart from research, there's in-depth keyword data, competition analysis, keyword position tracking and other useful features.
Emphasize semantic keywords
Upon completion of keyword research, now is the time to pick the one that offers the highest search volume but is low in competition. Also, you need to focus on the Latent Semantic Indexing (LSI) keywords.
The best way to find them is to enter the focus keyword and find the searches related to the focus keyword. Also, you need to ensure that you don't stuff them in the content.
Write a compelling blog post title
The title is a significant part of the post. Meanwhile, a good blog post makes your article look relevant. It also motivates your users to click on the article. With the addition of focus keywords, you can make the title SEO-friendly too.
We recommend you make the headline as catchy as possible. Remember, organic click-through rate (CTR) has a significant role.
Add internal links
Once the website contains blog posts, start linking each other. Internal linking simply connects with other blog posts. It's a great way to develop a contextual relationship between the new and old posts.
WordPress offers an easy searchability option right inside the post editor. You must simply select the text and link and click on the link button.
Add images and videos
The addition of images and videos makes the blog post more interesting. Our expert at a digital marketing company in New York recommends adding fun images, image galleries, or tutorial images.
But, you need to be careful about image copyrights. You need to make sure to optimize the images for SEO too. Videos are one of the most engaging ways to attract customers. You may also convert the posts into videos, including creating slideshows, vlogs, etc.
Conclusion
While these are some of the best ways to enhance your website performance, there are other factors too. Get in touch with professionals today to improve your website performance online.