Why Hire Digital Agency for Rigorous Business Development
Date : 03, September 2020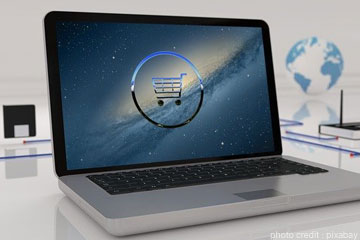 A digital agency is can truly turn your business like the way you always dreamt. With the world going digital, these agencies ensure appropriate digital presence, thereby bringing business growth. Likewise, digital agencies offer varieties of services to grab the customer base.
Most of the businesses now hire digital agencies in order to enhance sales. Perhaps, the right agency can turn your company's revenue in the shortest time. Interestingly, the sector of the online market is quite flexible. All that a company needs to offer is a realistic solution at the best price. Meanwhile, marketing agencies will ensure healthy growth of the website traffic, further delivering high-quality conversions. Let us have a brief insight into how exactly do digital agencies keep you ahead.
Giving A Space to Grow Business
Having a specialist team offers a key advantage for your growth. The team will look after your digital presence, so you need not think about managing the digital sector. Likewise, the service ensures exponential growth of the business, including more orders, greater traffic, social media engagement, and a larger customer base. Our digital agency can help respond to the changing needs through comprehensive digital management.
Grabbing Newer Heights
Having an in-house team is limited and also can be quite expensive. But a digital agency includes prolific marketers with strategic experience. The team works on a result-oriented approach that guarantees business growth. Interestingly, there are two types of goals your company can avail. These include
Long term goal
Short term goal
Depending upon your business competitiveness, one of the goals is pushed ahead. Digital agencies cover a wide area of the market, and innovation is the key to succession. The consistent shift in the market is where the real deal starts. As a result, digital marketing agencies run a crisp and strategic approach to excel in business growth.
Managing the Budget Efficiently
Outsourcing a digital agency is an effortless measure to cut your marketing budget. While remarketing equally needs more investment, digital agencies neutralize the need for such action. In fact, the technology allows your company's promotion on various platforms. As part of the service, you get many a stack of features. This includes
SEO
PPC
Google Analytics
Social Media Marketing
Email Marketing and many more
Apart from that, digital agencies run various campaigns that help your business generate customer engagement. Likewise, these are complicated procedures and require tools and technologies to get a professional business representation.
Meeting the Deadline
When running a business, one needs to set plans that target the reach. When hiring a digital agency, all business planning and development are defined in various steps. Likewise, marketing agencies also brief customers about the growth report regularly. These reports put clarity on the action and also help grab the spot that your business had been planning.
Final Wrap
A proven digital agency is more than a digital partner. These institutions ensure quality customer growth in the shortest time. However, it is best to take the service on a longer-term as digital marketing is all about consistency.