Here's Why iOS App Development will Dominate the Mobile Consumer Market
Date :05, May 2022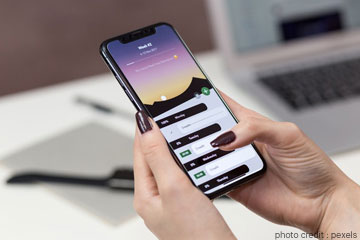 Businesses now understand the vitality of mobile applications. The ultimate aim here is to boost your brand presence. Now, this leads to newer heights of revenue and consumer reach. A professional mobile app development company helps you employ various resources to develop your app. The initial step for getting an app developed is when you choose a platform for development. While Android is a popular platform, iOS has a strong market presence.
iOS app development should be the choice if you plan to boost your market presence. Moreover, here, you'll be convinced why iOS app development is the need of time.
Mobile apps make the world go around
The consumer market is hungry for mobile apps of all sorts. Whether it be business, entertainment, navigation, eatery, fashion or any other field, consumers want instant gratification. Besides, the days of websites are getting over. Over 87% of people spend more time on mobile apps, and this is one of the biggest reasons to have an iPhone app development company in New York on board.
There's no denying that iOS provides a seamless experience to users. With a large pool of resources available, you have the option to select, handpick and finalize the type of resources you want for the iOS app. You need not worry about expertise, scope, budget and time constraint.
The App Store includes over 2 million applications. These statistics alone provide an insight into the level of popularity of iPhone app development. These apps must look appealing, easy to use, and, most of all, some practical use to the customers.
If the apps get developed to meet customers' needs, you're a winner in the market. Slowly, you'll gain momentum for becoming a popular choice for download in the market.
"Apple" the eye
Before you partner with a mobile app development company in New York, you must go through these spotlights on why Apple is the leader in the mobile app development services and solutions
● Apple has sold over 1.3 billion iPhones since its launch
● Apple sells 18% of smartphones globally and earns 87% of its profits
● 81% of iOS users have installed the latest software version
● Siri completes 10 billion audio requests every month
● ARKit is used on over 2000+ apps
Types of iOS apps
There are different kinds of applications running on the iOS platform. From being quirky to fun, everything has been tried and tested here. Sometimes an idea may just grow out of nowhere only to become a trend.
The app preference is based on gender and specific age groups. Mobile users prefer downloading games on their mobile apps to play, relax, a team with friends, or spend their time.
The most downloadable apps have been in the social media category, i.e., (32%), while game apps are second with 10% and messaging apps also at 10%.
Final Wrap
iOS is a force to reckon with in the tech world. Besides, the market is buzzing with iOS app development solutions. Businesses are looking for easy ways to expand their user base, ensuring a seamless app experience. Our mobile app development company in New York offers a reliable development service.