Why Entrepreneurs Focus on iOS Application Development For Customer Growth
Date : 29, October 2020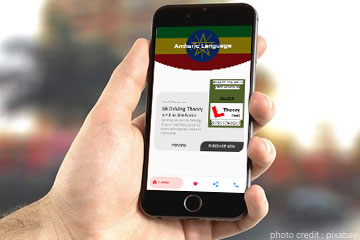 Smartphones are swiftly penetrating all the areas of business. They have great importance in both professional and personal level. The multi-tasking option allows apps to run businesses smartly. Android and iOS are two major platforms on which smartphones work. Although both the platform have its specifications, the market is way different when it comes to running a business.
Here, we will focus on the aspects of an iOS application. A business app for iOS has many benefits, and with the right strategy, you can brand your company to the next level. Likewise, the iOS application development team will help business nurture through various proven strategies.
Advantages you can gain when going for iPhone app development include
Benefits of Closed System
Not many know about this, but Apple allows a closed environment with strict standards when designing an application. While Android is an open-source platform, iOS is very much dissimilar than its competitor. The closed environment allows developers and app owners to work in a system that helps develop a better experience. Perhaps, Apple stresses on its application by organizing tremendous quality checks.
Smooth Consumer Experience
Apple never compromises when it comes to smoothness. In fact, Apple is a brand that focuses on superior customer support, along with flawless software and comprehensive hardware. The craze amongst iPhone user is due to its smooth user experience and stunning performance. Your business app can take the best out of the customers here.
Outstanding Security
iPhone has helped businesses run a secure business profile. In fact, iOS application development team needs to run quality security tests before successfully launching the app in the store. The company not only aims to protect the businesses but also its customers. This helps Apple build an elite portfolio amongst critics.
Higher Purchasing Power
Android cover more than 75% of the smartphone market. You can also observe that most of the application in Android are free of cost. But when it comes to Apple devices, customers are ready to pay for apps of any quality. Moreover, Apple charges its customer, because they ensure genuine quality products. This shows that business holders are ready to invest in iOSplatform due to its higher purchasing power compared to the Android.
Enhanced ROI
Recent research showed that return on Android is only 10% of the overall investment. This is not at all profitable. However, iOS users are ready to pay higher. As a result, the return of investment is high, and the share of profit is terrific. There is a guaranteed return when you go for iPhone app development.
Final Wrap
Now, you must have had a proper idea no why businesses prefer iPhone application development over Android. If you are one of those looking to develop an app for your company, you should invest in iOS rather than the Android system. Moreover, there is a significant possibility as Apple offer a business-friendly environment and can help you prosper using its platform.