Top Key Aspects that Boston Web Design Service Offers
Date :23, June 2022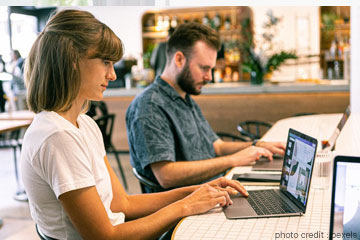 In the internet marketing field, its one of the common terms for web design. Do you know what it is? If you also want to build your business in the internet marketing game, then for that you first need to have a website. If you do not know anything about all this, then you do not need to worry. In this article, we will give you some tips to take your website to the next level. To know more about it, make sure you stick to the article.
What are the key aspects of web design service?
There are some key aspects of Boston web design service. Here we mention all the five elements that are very important for a successful website growth.
1.Excellent visual design.
Web design has become very important to almost everyone these days. Anyone can use this site to promote their brand, business and sports. If your website does not look attractive and beautiful, then your audience will not visit your website.
2.High quality service
High quality is very important in everything. If you don't have high quality content on your site, then take your mind off of SEO. High quality content helps customers find the information they need. The more time your customers spend viewing and reading the information on your website, the better it is for you. You have to put all the information related to your business on the site so that customers will not have to face any kind of trouble.
3.Intuitive navigation
Navigation for your site should be straightforward and simple. This is important so that customers can easily and quickly find your site. A high-quality site will provide many suggestions to the visitor as they move through your content.
4.Reliable information
This is the best way for you to grow your business. Your Boston web design must provide complete and accurate information to prove that your business is reliable. If you are running a physical location, it is very important to give you complete and simple information. Your customers need to know how they will be able to contact you. And how will you be able to bring engagement to your brand?
5.Compatibility with mobile phones
Between 2013 and 2015, smartphone Internet usage surged by 78 percent, and the trend has continued since then. One of the most critical requirements for online success is to have a website that is mobile-friendly. Although graphic design and printing services are not extinct, we are unquestionably living in the digital age. Make sure your website incorporates all of these features if you want to be successful.
Conclusion
Nowadays, people are taking the help of the website to increase their business. It has become an integral part of all of us. But if your Boston web design is flawed, then you are not able to drive more traffic to your business. We have mentioned some important things that you must put on a website. Hope you take the best measure for your business growth.