Here is How iPhone App Designers Bring Business Growth
Date : 24, September 2020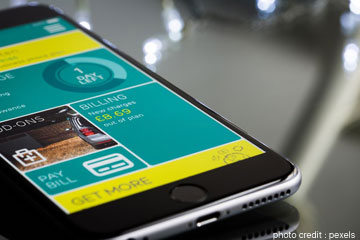 In recent times, entrepreneurs and business holders have left no stone unturned in enhancing their market influence. Growing numbers of businesses have now access to the latest technology, which keeps them connected directly to their customers. iPhone being one of the most demanding gadgets is not only a simple phone but also a proven way to run business. On the other side, if you lack the technology, it is better to stay ahead in the race. Also, the iOS system has outpaced Android counterparts in the US. This is why investors are now seeking for iPhone app designer to garner engagement.
iPhone app development agency offers a plethora of benefits. So, let us not waste any time further and see how an iPhone app designer helps you bring business growth.
Building Online Reputation
The current scenario looks very competitive, and just an online presence does not suffice anymore. Companies need to build a strong online reputation that steers sales. In fact, you also need to intensify your reputation as your business moves higher. An iPhone app is the best thing that you can offer to your customers. Remember, Apple has an outstanding reputation and only promotes quality brands and services. App designers are also business consultants who can help drive sales through various policies.
Enhance Efficiency
iPhone app developers work with a team. The sole target of these enthusiasts is to build a robust platform in order to captivate consumers. As a business holder, you get an edge over technology once you hire iPhone app designers. In fact, never underestimate the power of cutting edge technology. These designer develop apps explicitly focusing on your customer target, thereby helping you enhance your business efficiency.
Establisihing Loyality
Brand loyalty is something that needs to be earned. However, with the right team, you can always build trust. Meanwhile, there are specific strategies you can implement in your iPhone app, which can instantly garner the trust amongst your customers. A few of them includes offering rewards, communicating with customers and motivating customers to engage with the business. These types of programs can exclusively promote your business.
Developing Online Sales
Search engines prefer businesses with a user-friendly mobile application. An iPhone app that comes with desired features can strengthen your online presence. In fact, this cuts the problem of third party payment issues too. As a result, customers can now directly seek your business and go for service. On the other side, iPhone app designers also add the feature of social media connectivity that keeps your service app connected with social media pages like Facebook, Twitter and Instagram.
V1 Technologies
We are a team of leading iPhone app designers based in the US. We offer exceptional service and help businesses build a robust platform in the digital arena. We specifically focus on technology that drives sales. We believe quality service ensure greater satisfaction. Every competition starts with zeal and ends with an appreciation. V1 Technologies helps you experience the overall journey through relentless dedication.