Why is Mobile App Development a Compulsion for Small Businesses?
Date : 03, Feb 2022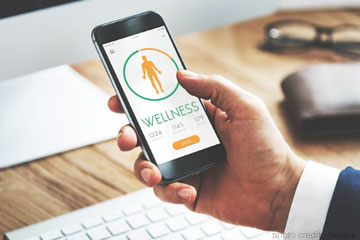 Whether you are an established business holder or a budding small business owner, having an online presence in today's market is indispensable, especially in the form of an app. The world is going digital with over 3.8 billion smartphone users. And this number is on a steady rise. We are dependent on our phones for every chore- whether small or big. And there's a high possibility you must be reading this article on your mobile phone.
Mobile apps have made things smooth. The ever-growing demand for mobile apps encourages business owners to partner with a professional mobile app development company in New York. Moreover, a premium quality app developer helps companies built an app that works seamlessly giving you a competitive advantage over others.
However, in this article, we'll focus on the benefits your organisation can expect when you offer a mobile app service for your business. Make sure you stick till the end.
Excellent marketing tool
Mobile apps are the best-in-class marketing tool. Your business app is more effective than the traditional medium of marketing. It also encourages business owners to tap their markets the digital way. Apps are excellent platforms to stay in touch with your customers and keep them updated with the latest offers and discounts you are running.
Enhance brand reputation
As a mobile app development company in New York we know that business traffic increases with an increase in customer engagement. Mobile apps generate more traffic resulting in higher conversion. Partnering with a professional mobile app development company in New York helps you apply proven strategies and tactics. And the best part is every app is customisable. The ultimate aim here is to improve traffic and increase brand visibility ultimately leading to sales.
Customer engagement
Your mobile app offers a direct marketing channel between consumers and their businesses. It opens up a channel ofdirect and effective communication. With high-quality mobile app development, businesses can send push and in-app notifications to as many customers as possible. You earn their trust and build a long term relationship with the help of an app.
Seamless process
More customers prefer gathering information, products & services online rather than visiting a store. With the development in technology, small businesses need to offer an online platform for seamless business operations.
Payment
Integrating a payment gateway into your app makes the transaction process hassle-free for everyone.The integration of different payment modes in any app makes the process of purchasing products &services becomes flexible, more accessible, quicker and most importantly, secure. Lot small business ownersalso prefermobile app services for their business. Secure payment gateway is another way of building and gaining trust of the customers and in the end making the business a profitable one.
Better interactivity
Having a responsive mobile app helps bridge the communication gap. When your customers find out their concerns get quickly fixed, they're likely to stay with you. Besides, offering real-time interaction between business owners and customers ensures direct and effective communication. It helps resolve matters faster and eventually strengthen brand credibility.
Final Wrap
Small businesses are increasingly applying mobile app services to their business. Moreover, a mobile app development company in New York offers interactive, responsive, friendly and personalised approaches. On the other hand, if your business doesn't have a mobile app, you're missing out a huge deal.