Why Every Business Needs Custom Website Development
Date :31, October 2019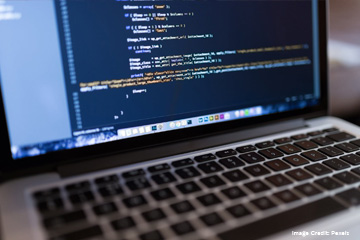 In today's world of digital space, it is unbelievable to even think that a business would run without having an online presence.
Today almost all companies now have an online presence no matter how small or big it is. The website is the most common practice to have an online presence. So, Custom Website Development is preferred by many business owners.
Many big brands and companies have now recognized the power of Digital World and using this for the promotion of their business through Custom Website Development.
Custom Website Development will surely help you to achieve this feat; you should have a great website that represents your business, display company details that give a proper overview to your potential customer about you and your service offering.
Pre-requisites of A Business Website
The development team may use any of these to build your business website:
Custom Website Development will help you to professionally build your website from scratch and tailor it to your business requirements. They may use website builder platform such as Wiz& SITE123, open-source CMS platforms such as WordPress, Joomla, & Drupal and custom website development.
Benefits of Custom Web Development
Uniqueness
Web Security
Flexibility and Scalability
Higher Website Loading Speed
Additional Functional aspects for your website
A Custom Website Development is a process of understanding and learning about your business and applying these learning to achieve maximum results and successful online business presence.
Every aspect of Custom Website Development is built specifically for achieving your organizational business goal.
In the market of digital services every company is claiming that they are best at their job, so you must check the following points before hiring a company for the building of your business Custom Website.
Experience
The company must have experience with what they are selling you.
All designers and developers must have the high expertise to understand the client's business as well as client's requirements.
The company must give the best for developing client website.
Technology
The company must use updated and high demand technology in order to develop the best and highly responsive website.
Maintain Quality Standard
The main objective and aim of the company should be to deliver you a quality product.
The company must do a quality test and make the changes that are required for making a highly responsive and attractive website.
After-Sales Service
This is the main point that you must see in a company before your dream Custom Website Development project to them.
Most of the time after delivering the project there is 'no revision scheme' in most of the company and that can make you trouble at the time when you ask for changes in your current website.
So, make sure the company must offer you after-sales service.
General& Technical Support
The company must provide you technical support whenever you need, for the smooth and easy functioning of your website.
V1 Technologies is one of the top Custom Website Development Companies in the USA. Contact the team V1 for all your web development requirements.