Why Do You Need to Outsource Mobile App Development
Date : 15, July 2021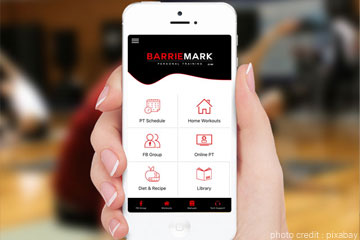 Mobile apps have proven to be the core pillar of business growth. Moreover, your mobile app offers a plethora of opportunities to both the business and its target audience. Besides, several companies, including Slack, Skype, Whatsapp, and Basecamp, invest in the outsourced app development approach to beat the competition.
There are several reasons why V1 Technologies recommend outsourcing over the in-house app development approach. Some of the expected points include
Enhanced Business Options
When you intend to create an application, you may have a single pool of talent. Moreover, you need to look into what your team is an expert at and what resources are available before turning the vision into a functional application.
But when you outsource, there's no such constraint. The approach provides you with an opportunity to interact with professionals with long-term experience. The result here is that you get the best version of your app idea.
Cost-Effectiveness
In the case of in-house app development, you need to hire a team of experts, avail them of the requisite resources, pay salaries, and more. Also, you have to ensure that these members don't just leave during the development process.
When you outsource a web development agency, you can get an escape from all such expenses. Just pay the amount and wait for the project to be delivered. With such an impact, 59% of companies today embrace the outsourcing application development approach these days.
Quick Service
One of the main benefits is that it helps you manage time efficiently. The outsourced development team handles all the tasks associated with developing. They equally ensure that the mobile app development team delivers as per the stipulated time. Meanwhile, you can easily focus on other related tasks such as market research, competitive analysis, and app promotion. This guarantees remarkable entry to the mobile market.
Lower Risk
Obviously, app development comes with risks. This generally includes consumer behavior, competition, financial conditions, government regulations, and more. While your in-house team might not be familiar with all these, outsourcing an app development provider with comprehensive knowledge of these factors is beneficial for your business in the long run.
Enhanced Efficiency
Not only with development, but there are numerous outsourcing development firms that deliver the best solution in terms of market research, promotion, design, and app launch. They provide your business a deep and strategic insight and help beat the competition to gain maximum revenue.
Security
App development companies keep themselves abreast with the latest and useful security tools and techniques and provide detailed information about legal documentation. Here, you can now go for the best security approach for your application and equally deliver a secure business experience to your target customers.
Comprehensive Assistance
While an in-house team may work within a fixed time, this is not the same as outsourcing app development to a company. Moreover, they are available 24x7 even when residing in different time zones. Therefore, you get plenty of opportunities to ask queries or suggestions at any point in time.