Why Balancing Emotion and Logic is the Need of the Hour to Boost Conversion?
Date : 24, Mar 2022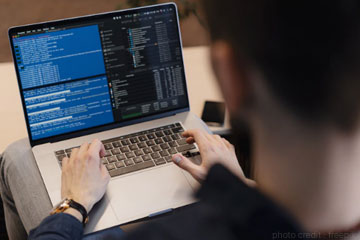 Your businesses' marketing campaign is all about addressing needs. The messages conveyed by the Facebook ads, the site's landing pages, segmented marketing emails all have this in common. Moreover, they speak directly or indirectly to something that customers look for. With marketing messages, it doesn't have to include principles as its foundation fails to generate, nurture or convert a lead.
Whatever role the company plays, understanding what your customers want to know and feel is perhaps the biggest challenge. Choosing the right language to address these wants is what our digital marketing company in New York focuses on. Besides, conveying the right message in the right language at the right time is essential for conversion.
Empowering people
While the focus is on designing efficient website messaging, the principle is to cover every touchpoint that generates sales. It's not only your site's visitors that need to have their brains engaged, but the overall marketing technique must bring them to one point.
People who land on the website or those who have subscribed to the newsletter want to assess you and feel your service. Besides, you need to ensure some authentic emotional connection with the products. Our digital marketing company in New York includes professionals. We'll strategize your projects into a space where consumers will feel how awesome it will be when a specific problem is solved or when they're enabled to take advantage of new opportunities.
These emotions drive the sales funnel. Moreover, the feeling helps them invest in the possibility for a greater business reach. It must include impulsive things, like clicking on the "Buy Now" button before doing any research. Also, keep in mind that how the product improves lives and business matters here.
Descriptions and fair comparisons against the competitors help you stay ahead.
Emotional and logical messaging in the website
The greatest way to trigger is to lead with a message. However, here are the questions that may arise as you move ahead.
● Who are you selling to?
Do you sell a B2B product that appeals to a broad target audience? A single-person operated business could respond differently to an emotional message.
● What is the visitor's state of mind?
Are they desperate or ready to try pretty much anything that comes with a decent set of features?
● Why brand image?
How will new or existing customers respond to a solid emotional message if the brand has a more restrained, professional reputation?
Going through the dynamics must have helped you understand there's no proven formula for when to shift the balance from emotion to logic. Things come down to how well you know about the products, target audience, and individual needs.
Our digital marketing agency in New York helps you map out a customer journey and detailed buyer personas. A professional firm will understand when to strategize the tone of the website's messaging.
Final Wrap
You must know that not all visitors have the same journey through the sales funnel. It's best to go for a wise approach to have a good blend of emotion and logic throughout the site.