Here's What You Need to Analyze When Developing a Business App
Date : 01, April 2021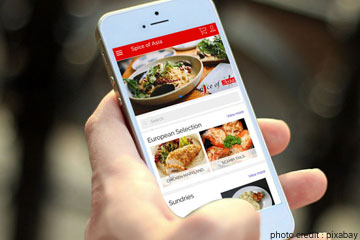 You're ready to launch your app in the app store once you have entirely developed a mobile app. Now, this might appear a relatively simple task; however, the interval between app development and app launch is important. Here you need to ensure you handle pre-launch tactics in the most professional way.
Remember, launching a business app is just a baby-step for success. There's no magic for a thriving app launch. You have to plan out strategies as the platform is exceptionally competitive.
As you stick with us, we'll discuss things you need to do before launching a mobile app.
Defined Goals
There are millions of app. However, how do you make it stand ahead in the competition? Obviously, you need to make it distinct that appeals to the users. The sole intention here is to produce sales. Therefore, as a business holder, you need to establish objectives before you target your audience.
Research Industry
There are hidden strategies you need to roll out while you launch the app. So, how do you acknowledge what secret to add? The key to successful app deployment includes precise market research. In fact, this is a pivotal strategy where you get to extract business goals, targets, audience and marketing principles of your competitors. While it's not easy, then said, a little hard work opens you a golden pathway.
Clear-cut Pricing
At V1 Technologies, you get what you pay for. We're sincere about the work quality; we don't beat around the bush. Technology is undoubtedly costly—however, the advanced the technology, the greater its potential to construct a strong customer baseline.
Additionally, the larger area you plan to cover, the greater the investment. If you plan to launch a business choosing the right set of platform determines success to a great extent. Say you plan to provide service targeting the EU and North America, going with iOS app development will bring exclusive growth. In contrast, Android has a strong market influence in Asia.
Extensive Marketing Strategy
Marketing is where the real game starts. Brand visuals have a liberating status to play. Regardless of what business you own or where you put the content, your visual assets help a customer understand the story.
Fact: Most American developers use this strategy to potentialize their client's business.
App Optimization
For optimizing your business app, there are four essential elements. Additionally, this is identical for both the iOS app store and Google Play. Here's what matters
The number of downloads
Use of keywords
App visuals
Designing Landing Page
Promoting the app before the launch is an intelligent way to grab your customers. You can extend a web presence in the structure of a landing page that apprehends emails. A powerful landing page communicates the value of the mobile app.
Security Measure
An app that fails to secure against bugs and hacks is probably the worst thing that business can imagine. Your customers entrust you with sensitive information. As a result, the security of your app is one of its key points. However, when you have professionals on board, security-related issues won't be your area of concern.