Website Design Can Make or Break Your SEO Campaign
Date : 12, August 2021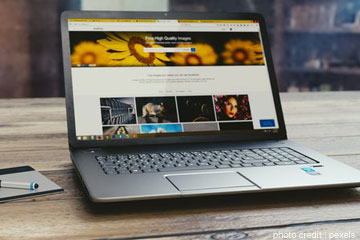 For all the businesses trying to reach the next level of marketing, SEO is a compulsion. However, do you know that website design has a significant role to play here? Now, most business holders limit SEO within the boundaries of keywords, meta descriptions, and search engines. However, they fail to forget the significance of content marketing. Moreover, think of it this way. Your website is a platform, and everything, be it SEO, content, and services, stays above it.
Your website designer can either make or break your brand establishment. Therefore, we highly recommend you partner with a professional firm. At V1 Technologies, we're a leading webs design and development company based in New York. Having been in the industry for over a decade and working with global clients, we offer the best development work.
Website design and SEO
Your SEO specialist aims to bring the right people to the website. However, there's a long way to go. Once they visit the website, the overall conversion depends upon the design of the site. Moreover, your website is responsible for developing a straightforward experience free of confusion that encourages the visitors to engage and take action.
When you have a good website design, it gives you the authority to rise higher in the SERPs. Moreover, it represents the content in the right way. Remember, when online, people make split-second impressions based on what they see. Likewise, the memory of these unconscious opinions influences their future interactions.
A professionally designed website has much to do than just convince the website visitor. Moreover, you don't really need a fancy or ultra-creative website design to get people to trust and like the site. Simple and professional web design is the key to grab the top spot.
High-quality and relevant content convinces the audience to revisit or recommend a website. Businesses focus on adding too many trending effects. These may only result in distractions. Moreover, such things generally slow down the website and hurt the SEO efforts.
Mobile experience
With a more significant number of mobile users, a website that primarily focuses on mobile experience will help the site reach the top. On the other side, areas that fail to offer excellent user experience may not bring business conversion.
A website that ensures a great experience increases conversion rates. Likewise, the Google ranking algorithm judges a site design and performance based on the mobile experience.
CTA
A website page is only as strong as its call to action (CTA). It is essential to understand what makes a compelling CTA. With the right call-to-action at the right time, your website can offer responsible messages. However, the design plays a significant role in conducting the user's attention.
Final Wrap
The design principle for your website is more than aesthetics. Moreover, it should focus on all the specifications, including structure, usability, and other factors that significantly impact its success.
Website design is dynamic, and you need to take the right approach when working on it.