Did Your Web Design Agency Added "Must Have" Features To Your Website
Date : 17, September 2020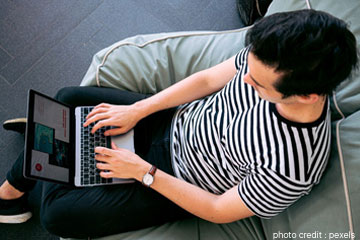 How do you exactly know whether your website is well built or not? You are not a developer; you must have very little experience with the core technical ideas. As a result, you might not know whether your website offers the latest features or not. Likewise, all search engines seek websites that offer updated technology. So, you must be wondering whether your investment will pay you or not! Well, there is nothing to worry about. Eighty percent of the customers have no idea about how a website functions and the features they need to excel in their business.
Here, we will focus on "must have" features for your website. And if your website lacks, you can anytime contact us and further seek our help. These are necessary features that help you grab the customer base exclusively.
Quality Web Content
The role of the search engine is to offer quality information. Perhaps, people need information on a regular basis, yet it should be relevant and precise. Whether to bring customers, roll out a new plan, or optimize the website, sites need to have a flawlessly developed content. Web content needs to picture the testimonials of your service so that clients stick with your website. A high-quality web design agency never compromises with the content. Remember, content is the king.
User-Friendly Navigation
While the usage of technology is soaring high, customers have a wide option to select services. In fact, poor navigation is something you can easily sort out. Visitors are not at all interested in a website that is poorly designed. On the other hand, a stellar web page offers a well-designed navigation system where each page is smartly connected. Further, there is a call to action that guides users to take further steps, thereby converting leads.
Simple Web Design
An explicitly designed website may not be as efficient in bringing the conversion than a simple page website. There should only be an attractive layout that is kept clean and simple. For instance, let us see Google. The company offers a simple interface and equally balances a layout that offers a crisp experience to the customers.
Webpage Speed
People lose interest when a website has a low loading speed. Meanwhile, all those beautiful graphics and crisp content are certainly of no use when visitors face such issues. The longer the website loading time, the greater the bounce rate. On the other hand, there are numerous purposes for the webpage speed. A professional web design agency takes the proper initiative to minimize all the controllable factors. This includes reliable site hosting, optimized graphics, and proper website development.
SEO
SEO helps to bring healthy customers to your website. Optimization not only retains customers but also helps build a brand in the online platform. The overall crispiness matters when going for the SEO service as it targets the customers directly. V1 Technologies offer a wide range of services, keeping your website ahead in the competition.