Understanding How Your Website Development Process Works
Date :10, Nov 2022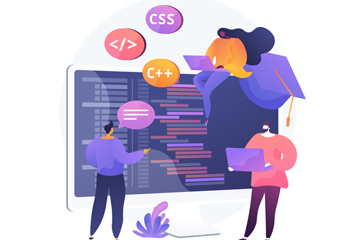 The online world is quite extensive. Interestingly, your website is a modest platform that provides a flexible solution. It has numerous purposes, ranging from markup and coding to scripting, network settings, and CMS creation. To be exact, web markup and coding are often included in the development process. Additionally, a website development company performs the following:
Web client scripting
Web server scripting
Configuring servers and networks for security
eCommerce and CMS development
The most crucial step is creating a platform that serves clients and effectively satisfies their needs. In today's article, we'll concentrate on how a top website development company in New York builds a site for your commercial engagement. To learn more about how V1 Technologies develops websites, keep reading.
Purpose of developing websites
People's lives are currently changing as a result of the internet. In reality, it has evolved into a portal and the primary means of global inquiry, connection, education, and entertainment for the majority of companies. There were 4.66 billion internet users worldwide as of 2021.
The rapid increase in internet users is no longer a shock to the IT community. Additionally, hundreds of users of CMS utilise it to create an optimized website that incorporates their data, providing a complete marketing game plan.
Fundamentals of development
On servers, websites are filed and kept. Websites are simply hosted on computer systems. The internet, an extensive network, is connected to all servers. Browsers are software applications that let users access web pages on the internet.
You must be aware of a website's Internet Protocol address in order to access it. It's a particular sequence of numbers. Each gadget now has a unique address. Additionally, the domain name you use to visit a website has a significant meaning.
You and the website requests are connected to the distant server that hosts all websites via the HTTP (Hyper Text Transfer Protocol). Additionally, it is a collection of guidelines outlining the proper way to send communications.
When requesting information from and responding to a server via the internet, HTTP provides a framework for both parties to communicate in the same language.
Coding
The top custom app developers discuss writing code for services and programs. The website creation firm, in this case, employs programming languages. Despite the fact that every software is written in at least one coding language, it is essential to remember that these languages often create their own punctuation and abbreviations that only other devices and programs can understand.
Software is created using at least one coding language, which, interestingly, varies depending on the style and operating system. There are two groups into which all languages can be divided:
Front-end
The front-end represents the client side of a website. You can view and participate in this as an online user. Front-end coding language enables websites to function without interacting with the internet by transferring website information from a server to a browser.
The website design firm allows it to play movies, expand or decrease images, highlight text, and other features. The front-end development team focuses primarily on client-side programming.
Back-end
The service side customers don't see the back end. Although it is a digital infrastructure, it can look like a collection of letters, symbols, and numbers to someone who isn't a developer. This is because the back-end requires more coding than the front-end does. Additionally, the front-end browser only supports HTML, CSS, and JavaScript.
Final Wrap
These were some critical specifications on how a website development process runs. At V1 Technologies, we help you with all your development processes. Get in touch with us today to make a difference.