Transform Your Business Ideas through Digital Marketing Agency
Date : 18, March 2021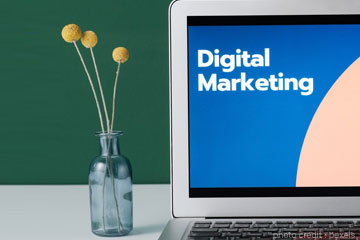 Slowly businesses are no realizing the importance of online marketing. In fact, poor online presence may get your brand lost like a needle in a haystack in the current times. Remember to sustain in the market; mere opening shops does not suffice. Customers are now more technology prone and prefer things online. It saves time and operational cost for the company.
Nowadays, businesses have realized that digital marketing agency can reach out to their customers directly. As you stick with us, we'll tell you how to leverage the power of digital marketing for your business growth.
Direct Communication
Gone are those times when companies required to hire a marketing company to promote their service. Running a digital marketing service ensures your brand remain connected to the customers. It helps establish a clear and compelling communication structure. In addition, you get to channelize positive interaction via social media to understand their preferences.
Excellent ROI
Analysis has shown that digital ad spending in the US will soon surpass traditional ad spending. As digital media are providing excellent ROI, these companies guarantee a better understanding of the ROI. You should know that tracking ROI here is relatively easy. You have data right in front of you. The analytics tools put detailed insights into where the investment goes.
Besides, you can easily understand what is working and whatnot.
Control the Cost
The efficient use of SEO and PPC helps you scale up the business faster than traditional marketing. PPC is a targeted form of advertising, while SEO brings the organic flow of customers. The absolute combination of both the SEO and the PPC will bring terrific business returns.
Now, the beauty of PPC is that the ad will show up; however, you need to pay only if someone clicks the ad. Here, you can control cost better. SEO is a long term formula and is much cheaper than PPC.
Personalization
Any digital marketing agency aims to personalize your brand message directly to your customers. Research shows that customers have the urge for better personalization. In fact, they want their brand to listen to them. Remember, the brand that understands its customers are the one that gets the lion's share. Personalization has gone far beyond addressing people and wishing them. It about their usage pattern, rewards or special offers that makes them feel wanted.
Let's take an example of Spotify; what it does saves the kind of songs you like to hear and find out a similar one. This is the reason behind its success!
Targeted Reach
A professional digital marketing agency segments the market into small customer groups. It then takes a call to proceed further according to the customer baseline. Here, you have the option to target mainly.
Digital marketing helps you in relating to the audience. You need to use actual words and phrases like they use in daily life. Efficient quality tools like Google Analytics and Facebook insight help you to identify the online usage patterns of your customers.