Top Website Development Trends You Must Keep A Close Eye On
Date :28, July 2022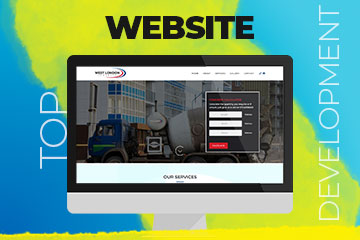 Web designers must be prepared for the future. There will be a change in how websites and applications are made. Additionally, it will include a set of procedures for all organisations that develop websites.
● The site's actual design and the creation of technical specs
● Choosing the concept while considering every consumer's need
● Design evolution
● The creation of sample layout pages
● Adding multimedia components
● Creation and application of software with sophisticated tool integration
● Testing to keep the site error-free
Our website development agency New York can alter or integrate into a single group depending on the customer's needs. All of these could be impossible without custom page design methods.
What do you need to get?
The demands and desires of the consumer are what determine the trend. Here are a few of the most important aspects that any reputable web development company in New York focuses on.
AI and chatbots
The usage of AI provides options for marketing. In addition to that, it also aids in flexibility. You have the choice to offer several possibilities here.
● Create virtual assistants who can converse with clients
● Conduct the appropriate analyses and gather the data
● Give users the option to use chatbots to resolve simple problems
Customers want chatbots to interact with them, respond to their questions, and facilitate easy website navigation. This interaction guarantees a good site ranking and streamlines the user experience.
PWA and AMP apps
With a progressive web application or PWA, you have access to content optimised for the size of your phone. When utilising the service, you may occasionally see page loading times that are as fast as those on a desktop computer.
The PWA application provides a quick way to view content. You'll receive the same data on the user experience regardless of your device. Here, the duration of the development process can be shortened.
An alternative to the designs is AMP. In contrast to the HTML option, you have the choice to speed up loading.
Navigation and control using voice
Users no longer desire lengthy searches. Therefore, it's also vital to have voice control. Additionally, you may streamline this procedure considerably. Voice control is used by 30% of clients on a monthly basis. Meanwhile, many people are interested in smart homes, and search engines aggressively pursue voice control.
The use of these functionalities by websites or applications shouldn't be unexpected. The rise in prominence is due to gadgets having access to these features.
Architecture without servers
There won't be any overload, thanks to the serverless design. Additionally, it prevents data loss. Typically, cloud resources are used for calculations, allowing them to replace traditional servers.
This technology can be used to address problems with sending and receiving alerts. In addition, it enables the downloading of backup copies of crucial files.
Final Wrap
These are some of the trends in web development that you should follow. In addition, we strongly advise putting them into practice right away to secure your business performance.