Top Features of Mobile App Development That Makes Everyone Love It
Date : 14, May 2020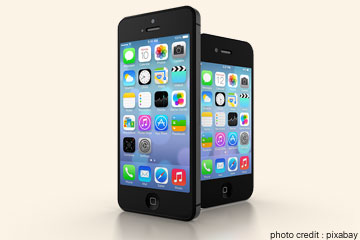 The initial days of app development emphasized on simple communication such as email and messaging service. But, these apps started garnering popularity due to its platform. With many efficient features, apps were now being launched to manage wide areas of businesses. As of now, there are millions of apps available and the sole purpose is to make things simpler. A mobile app definitely makes your life convenient. Further what makes the app more enriching is its easy downloadable service along with offline mode. More or less, apps provide an excellent platform to enhance your business sales.
However, not all applications are user friendly and convenient. Moreover, it depends upon the knowledge and dedication of an app development company to produce an outstanding system. Further, this mini software needs comprehensive management with timely updates. On the other hand, it offers some of the exciting features. Here, as you read further, we will let you know why customers lover to use a mobile app service.
Promotional Platform
One of the best feature offered by mobile app development service, one can now promote business without any advertisement cost. The traditional method of hoardings and printout has been upgraded with the excellent use of the mobile app. Further, your app will target only a certain area of the audience, This means you get guaranteed return on your investment. To stay ahead from competitors, most of the companies focus on rewarding customers with gift hampers. Now, this might be in the form of offers, coupons or discounts.
Interactive Platform
Just like any digital media platform, the mobile app offers an interactive stage for both the consumers as well as producers. This gives a proper marketing idea about the product that you sell and also offers a direct review. Meanwhile, the reviews and rating platform informs how your business is leading and what are the areas you are lagging. Therefore, apps are a fantastic way to generate your business sales. Moreover, nine out of ten business owners keep their app engaging through various measures. This includes, live supports, watch parties, questionnaires and product launches.
Social Media Engagement
With consumers glued up in social media, businesses have used the social mediaplatform most perfectly. This platform plays a key role when you start to launch a business online. To be more precise, people want innovative service and if your business can offer such type, we guarantee you with a handsome return. On the other hand, you can manage your business with just a finger's touch. Whilst you go for a mobile app development service, your developer will make sure that your social media engagement is interconnected with the app saving your time.
After going through the article, now you must have understood why scores of businesses be it small or large are going for mobile app services. On the other hand, maintaining an app for your business cost lesser than maintaining your car. So, why not go for a technology that guarantees a great return.