Top 4 Reasons to Get Your Customized Mobile App Today
Date :11, July 2019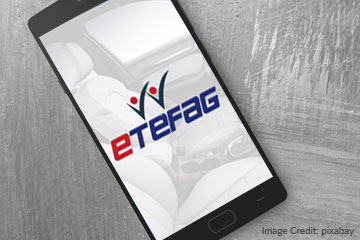 In today's business environment, things are not as easy as before. There is a huge competition that needs innovative solutions for survival in the market. Only providing excellent services is not enough. You need to reach out to the crowd by means of a digital medium. Internet being a highly used medium around the globe is the best way to promote your existence and capability and help your business reach new heights. Customized mobile apps for business can help you change your entire business standing and make progresses you may not have even thought of. But how can a customized mobile app for business help? Here come the top 4 reasons why you should go the app way at the earliest.
Accessibility of Your Products and Services
The products and the service list on offer by a business enterprise should be made available in the market for the customers to grab it. If the consumer remains unaware of what is available in the market, how can he make the decision to buy? So a customized mobile app for business makes your offerings accessible in the market.
Apps Are Faster
Imagine visiting a shop literally and going through all the products one by one, listening to the products description from the salesman, then deciding what you want and finally making payment at the cash counter after standing in a queue and lastly taking the shopping bag in your hand. My goodness! Great labor isn't it? Now you can spare yourself and your customers from this tiring process by simply getting a customized mobile app for your business. Here the buyers can quickly browse through the products and their descriptions and can opt for easy digital checkout in a flash of time.
Push Notification and Instant Updates
Want to get rid of old stocks and announce a sale! How to convey it to the maximum number of people? Simply putting up a SALE board won't help much. Here comes the role of the customized mobile app for business. The push notification feature can help you convey messages to your customers with a simple push button. Now all the updates and latest announcements can reach your customers easily.
Productivity Improvement and Cost Reduction
A customized mobile app for business can be a great way to propagate your products, increase your sales and achieve skyrocketing sales and revenue figures. It can, in turn, reduce marketing and advertising costs and helps in overall cost reduction and increase profits.
So will you still ignore the importance of thecustomized mobile app for your business? V1 Technologies can make the best mobile app for your business according to its needs and requirements. They are the topmost app makers and website developers in the USA.Contact us now and get your customized mobile app today.