Things You Should Know About Mobile App Development Company in New York
Date : 18, June 2020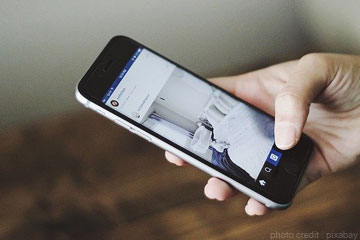 Innovative ideas have a great scope in today's time. Mobile apps can turn your business into a multi-national brand overnight. Have you thought about apps like Facebook, Pinterest or even Uber? These are some of the well-known brands and are very much popular amongst the mass. It does not matters who owns it, what matters is how innovative and outstanding these apps are. The growth of tech-savvy users has further compelled developers to design sophisticated but user-friendly applications.
What is more interesting to know is that many such mobile app development companies in New York include creative professionals that will help you build your enterprise from scratch. In fact, these app development companies assist you in designing the best quality app according to your needs. Now, if you have less idea about your requirement. These professionals will also guide you in each step. But here are some things you should know before going for a mobile app development service.
Know Your Requirements
Your requirement is the foremost thing you need to understand. Therefore, it is your service that matters here. For example, if your service is related to transportation, it should include booking service, pick up service along with discounts and rewards. On the other hand, it should be equally customer engaging too. Yet, many clients struggle to determine their business needs. Some common questions you should ask yourself include
What sort of product or service do you require?
Where do you want your app to be hosted? Android, iOS
What type of application do you need?
Fast Delivery Matters
The digital market depends upon how fast the service is. Therefore it should be your first priority to launch the app as soon as possible. On the other hand, designing an app is a complex procedure. Almost all app development company in New York offer quick app delivery. Once the delivery is done your ultimate target is to garner customer growth.
A Short Portfolio Tour
Before you select a mobile app development agency, you should always take a closer look at the portfolio of the agency. Portfolios show what projects have the companies worked on and how the real-time launch looks like. Further, you can also go to the app store and experience the flow. If you are satisfied, it a green signal for you.
Affordability
The market is filled with mobile app development companies. Moreover, the price varies from one enterprise to another. For that, you can get in touch with the staffs and know the charge. You need to keep in the mind that, you are planning to build a strong market presence. Therefore, you should not compromise when it comes to price range. Moreover, think wisely before you choose your partner.
About Us
V1 Technologies is a leading mobile app development company from New York. We offer the best quality app development service at the most economical price. Trust us, we guarantee you a bright tomorrow.