5 Things You Never Knew About Mobile App Development
Date : 25, June 2020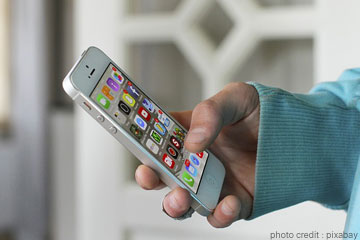 The mobile app is one of the smartest ways to bring prominence to your business. With over 2 million apps in the App Store and over 2.2 million on the Play Store, tremendous use of the smartphone has enabled business possibility. If you have ever hired digital marketing service you will understand how excellent the scope is. Mobile application opens up a wide platform for business. In fact, almost all brands offer a mobile application to dominate the market.
There is a great reason behind that, not only you earn the much-needed trust of your customer but also the get to market your product without any third-party engagement. Some of the giant companies including Amazon, Alibaba, eBay do not own products however, their engagement has earned them the trust factor. Here are a few of the things that you need to focus on when going for mobile app development. Trust us, you will learn many things as you read.
Fitting Your Company in A Screen
Mobile apps are one of the most celebrated systems. Moreover, mobile screens start from 3 inches to more or less 15 inches. Now, a developer needs to plan a whole app based on it. You should also know that it is neither essential nor possible to put all the details. So, when you go for an app development make sure that your app offers a catchy look of your service.
Memory and Storage of Data
Apps do not offer a vast amount of storage capability, therefore, what most of the companies do is go for extra hard drive space. When coding, it is the utmost priority of developers to keep in mind about the memory and storage capacity.
Accurate Navigation
Users need to navigate through fingers. Therefore, the user interface needs to be developed keeping in the mind about the swift navigation, what that means is, UI displays should focus on large interaction points. This will offer a smooth, precise and accurate user experience. Likewise, you need to focus on multiple screens if you plan to fit everything.
Superior User Satisfaction
User experience matters to a great extent when it comes to the mobile application. If there is any glitch, customers will remove your app. That means you lose a good opportunity. Meanwhile, reviews and ratings play a key role in building your online presence. So, a quality mobile app development should always be your focus.
PublicisingThe App
The internet offers a wonderful platform for publicizing your application. You can simply start from emails and further moving towards social media pages. Many professionals can bring growth to your mobile app in the shortest time. Still, if you plan to venture your service, it's better to start by yourself.
Many companies in the US offer an excellent mobile app development service. Likewise, more than 80% of business is now going for mobile app services due to its direct customer engagement. Make a smart decision and go for it.