Sneak Peek into Your Website Maintenance Checklist
Date : 08, April 2021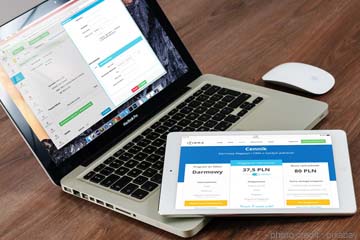 The website that you own needs proper care, It just similar to plants in the garden. If you don't support it, slowly, it withers. But here, you can't give food and water; undoubtedly, other tasks will help the site grow. Therefore, our expert from a web design company in New York, has created an inclusive maintenance checklist. The list enables you to maintain the health of your site.
Fix Broken Links
The first thing on the website maintenance checklist is to fix broken links of the site. After you craft content for any site, you link it with other websites and pages on your site within that content.
The link that you connect provides valuable information to your audience; this can be about specific topics or perhaps standard information. This allows search engines like Google to segment and index your content. On the other hand, a broken link creates errors, Google can't index those pages, and users may never have access to them. However, here's what we recommend
Inspect and ensure there are no typos or spelling errors in the link
Set up redirects to a new page
Replace the link with a different page
Software or Plugins Update
If your website is developed on platforms like WordPress or Squarespace, you should check the updates. These site builders usually push site updates for their platforms to ensure the site works to its best; updating the software or plugin every week is the best option. It's good to check for the latest version each week. After every update, it is essential to verify that the site functions to its most excellent level. However, keep in mind, some updates may harm the website.
Check Performance
Weekly checks are essential. Perhaps, you should focus on your forms. Forms are critical; they help you capture leads for your business. Therefore, sort out and see whether your customer can connect with you or not.
Review the Website's Performance
Websites' performance lets you know the site's health. The fundamental analysis allows the pages on your site to see if there's result-driven progress or not. Tools such as Google Analytics are beneficial to gain insight into the website's performance. Some of the pages that you need to track includes
Product pages
Service pages
Contact pages
Besides, some critical things to look out on the site metrics include
Bounce rates
Conversion rates
Unusual spikes
Site Load Time
Website load time is highly critical to the website's performance. The user doesn't want to wait long. In fact, they won't bother to quit the site if it has a slow-loading speed. A perfect site load time should be within two seconds. Therefore, you need to draw a barrier and check it regularly. A tool such as Google Page Speed Insight is beneficial to understand the site's load speed.
Backup Your Site Data
The next part of the maintenance involves backing up the site data. Your site includes tons of information. As a result, it has to have a good backup so that you don't lose it or have to build a new one.