Significance of Social Media Marketing for Your Business in 2021
Date : 07, January 2021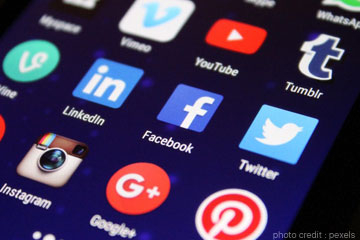 Do you own a business but lack a comprehensive online presence? Don't worry,there's always a way ahead when it comes to bringing customers. With the world gripped under the COVID-19 pandemic, many businesses have been suffering a huge loss. But, have you wondered how tech giants like Facebook, Twitter, and other companies are still generating profit. You'll be surprised to know that these companies are doubling their revenue, never like before.
Now, you must have understood that even under the greatest economic depression, the capital is still flowing. Else, billionaires across the world wouldn't have been making more. Lately, social media has been a promising platform to generate business growth. Therefore, as you stick with us, we'll put a detailed insight into why our digital agency recommends running social media campaigns in 2021.
Social media has transformed the business by
changing the way businesses interact with customers
Allow startups to seek the attention of the targeted audience
Gain valuable returns to their business
Social media covers a huge market. About half of the world's population is connected to social media. Therefore, it's a fact that investing in social media marketing will help grab the market with the pace of time.
Absolute Reason for Investing in Social Media
Build Awareness
Social media is a powerful tool that can boost your business visibility amongst potential customers. In fact, social media is here to potentialize your hidden ability. You can directly reach your customers by simply running business campaigns. Also, what's more interesting is that it doesn't even take a penny to own a business page on social media platforms. Likewise, social media platforms equally offer many ways to run business campaigns in order to gain awareness. So, want new customers or compete with businesses? Get a portfolio built by leading digital agencies in the USA.
Mark Presence
In order to run a business, you need to develop an exceptional business strategy. Remember, you'll be facing great competitors in the field. However, make sure you have a social media profile that looks insightful. Customers these days prefer businesses that are intellectually ahead. The secret to a good profile lies in inculcating simple and informative updates. Your social media profile will be the first page that your prospects will emphasize, make sure it looks impressive.
Engagement
Once you have launched your business profile on social media, now is the time to generate business engagement. There are a hundred ways to engage customers on your page. The most common form to bring business engagement is through developing relevant, useful, and engaging content. Most of the business think creating content need tests and research. Let us make it clear creating content is not rocket science. For instance, you own a cake shop, how'll you create content. Will you write about gardening strategies? Not at all. You can simply write about your favourite cake or maybe about its preparation. By this way, you can create engaging content.
Promoting Your Business in Social Media
There are different tricks a digital marketing agency runs in order to promote your business actively. This includes
Promoting content i.e., can be as infographics, images, videos or more
Communicating with customers about various relevant topics
Use hashtags for enhancing reaches
Keeping customers up-to-date
Asking questions
Running polls
Conclusion
When you have the correct social media marketing tricks, you can successfully run a business through this platform. You have the market in your hand, make sure you use the right skills to generate business growth.