Reasons to Hire a Mobile-Friendly Website Developer in the USA
Date :20, February 2020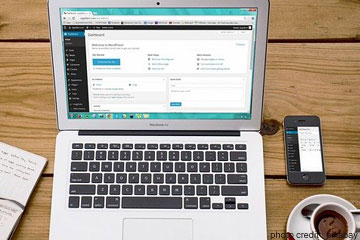 With the advancement in the field of technology, there are many newer techniques to take your business to newer heights. A smartphone is the most frequently used gadget and almost every person spends a major chunk of his time on this device. It's a rare sight to see people sitting on the desktop to surf the internet and websites. A mobile is his go-to device for any sort of digital work. So if you currently possess a website of your own make sure it is mobile friendly and easily accessible from a smartphone.
A website developer in the USA can help make your webpage search friendly from any device and you can rank high in terms of digital presence. Your clients can easily reach you from anywhere and they need not wait to go to the office or sit at a desktop to land on your website. Most of the previously built websites are not reached by a smartphone and so chances are high that you may lose a lot of business because of this. A modern website developer in the USA makes sure he designs a mobile-friendly website for your business so that you can derive maximum benefits out of it!
Why Should You Hire A Mobile-Friendly Website Developer In The USA?
The reasons are plenty!
• Mobile is the most widely used electronic gadget and so you can connect better with the help of a smartphone. A mobile-friendly website can be easily accessed from this frequently used digital tool and you get instantly connected with the audience.
• A mobile-friendly website developer in the USA knows that a smartphone-friendly web design helps you rank higher on the search engine. So to optimize your business searches, it makes sense that your website is smartphone compatible.
• A lot of time and effort is saved if you can be reached with a mobile. How many people do take the trouble of getting a desktop or laptop started to ignite his quest? Not many! So your chance to reach a greater user base gets hiked with such an optimized web design.
• Suppose if you use your phone and a website you just opened, crashed! Multiple attempts by you also failed miserably to get to the desired web page! Wouldn't you get frustrated? Bad user experience is irritating, isn't it? Would you like to visit that website again? Well, you got your answer guys!
• A mobile-friendly website developer in the USA understands well that a good website is a sign of a modern and professional business house. You can create an impact on the market with an innovative and new website design. A brand name is created and a buzz regarding your esteemed business echoes in the market!
What are you waiting for guys! Give a call to V1 Technologies today to get a mobile-friendly website design for your business. Enjoy all the perks of this innovative digital tool and take your business to a new height!