Reasons to Customize Your Online Marketing Strategy
Date : 08, July 2021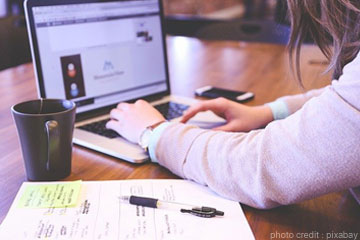 The Google Webmaster Quality Guidelines focuses explicitly on the need to have a purposeful website page. The guideline clearly instructs raters to mark poor ratings in case the page lacks business significance. Some website owners keep their online portal to express feelings, opinions, hobbies or experiences. However, businesses don't fall under such a category.
Therefore, now is the time to implement SEO strategies that can have a long-lasting effect on the marketing principle.
Crisp Business Definition
In today's competitive world, it's no longer enough to have a website's purpose of generating business leads. The purpose of the website is to match according to the user's needs. Also, with the help of an expert digital marketing team, you can always position your business in the customer's mind.
As things are getting more competitive. Also, most people rely on the internet for everything. In fact, people review their choices, news, advantages and costs before purchasing goods and services online or offline.
Most businesses now comprehensively rely on SEO strategy to influence the behaviour of potential customers. Besides, this has forced even the relaxed small business owners to have an understanding of SEO.
Define Your Competition
A strategically developed SEO often starts with gathering information. Here, your digital marketing team will focus on your competitors and understand how they implement their online marketing strategies. Online tools such as SEMrush and SpyFu are potent tools that can help you know the level of competition.
The in-depth knowledge of the competition provides an excellent business foundation. Also, focusing on the competition is an efficient way not to stay ahead. What experts recommend is to talk through the customer's problems and pain points. This lets them understand that you care about their needs and requirements.
Besides, every angle of your top competitors should be analyzed, including content length, URL length, title length, keyword density and cross-promotion opportunity.
Stay Away from Common Mistakes
Poor-quality content does not help the user stand at the top of the list. It is absolutely true that content can be expensive to create. Most businesses struggle in this area. Also, we see these days business websites with less content than what is actually required. Further, it lacks a streamlined approach.
Before hitting the publish button, it is essential to work on the grey areas. You need to ask yourself whether the content is correct or will it affect the business ranking.
Changing Algorithm
The constant droning of the algorithm is one factor that lowers down your website ranking in the search engine. Google and other search engines constantly keep on updating their algorithm. In fact, this is done to make the platform competitive.
Moreover, algorithms are purpose-driven. When you have expert SEO analysts, all your challenges can be met. Meanwhile, off-site promotions should be of the highest quality. Building links to the site where customers shall never visit is simply a waste of time.
Therefore, a well adjusted SEO campaign can be beneficial in the long run.