Top 8 Qualities to Look In a Mobile App Developer in New York
Date :27, February 2020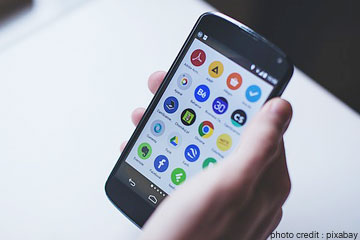 Mobile apps are the latest trend in the market that helps you in numerous ways. You can get digital by hiring a top mobile app developer in the USA and getting a user-friendly mobile app for your business use. In this mobile saturated world, nothing other than a mobile app can give you fruitful results in the marketing and management scenario. Your company can get instant recognition and a global user base with the use of a mobile app. But before choosing an app developer, you should look into some major considering points. Here is some guided information regarding the same!
8Qualities of a Top Mobile App Developer in New York
1.Trained Knowledge of Cross-Platform App Development- A good mobile app developer in New York must be an expert developer for both android as well as iOS platforms as both the platforms has a significant number of users on board. An app developer who offers only a single platform of app designing loses a significant amount of clients!
2.Masters at Different Programming Language- Java, Swift, Python, Objective C, etc are some of the several programming languages and the mobile app developer should have a fair knowledge and understanding of these languages. Better deliverance and high-quality apps are a result of a master programmer.
3.Excellent Teamwork- There is several steps involved in app development and it is not the job of a single person. An excellent teamwork results in a coordinated work system and excellent organizational skills. Right from the planning to actual coding, the different teams are well informed about each one's progress.
4.Creative Skills- Innovation is the best skill that no theory can teach. A top mobile app developer in New York should be creative and innovative to deliver something out of the box to its clients. A unique app stands out from the common ones and has a striking appeal.
5.Excellent Problem-Solving- The app developer that you choose should be quick enough to resolve any app hiccups or say bugs that may crop up suddenly. Quick action can save you from a lot of other app failure issues in your business.
6.After Sales Services- A good app deliverance should also carry the promise of amazing after-care service to the consumers. A warm and humble association with the past, as well as the existing clients, is a sign of a clever app developer in New York. He should also be highly responsive after the sales procedures.
7.Positive Track Record- Do never ignore the past work and the background of the app developer and try and get a detailed insight into his work and history.
8.Reasonable In Pricing- Last but not the least, how can you ignore the price tags that come with a well-crafted &user-friendly app design! It should be reasonable enough to suit your budget and needs.
We are V1 Technologies and we fulfill all the criteria that you are looking for in your business app designer! Please visit our website to know what we can offer you!