Power Up Your Restaurant Business With These Advanced Features
Date : 29, April 2021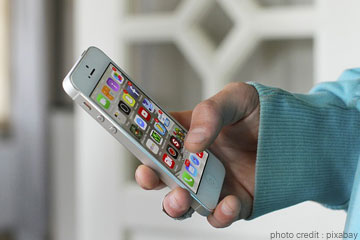 Everyday restaurant apps are making business more smooth and result-oriented. Having an app for your restaurant comes with numerous benefits. However, managing business within your fingertip is something every restaurant owner should go for of all the given points. With the upsurge in the number of smartphone users globally and the pandemic forcing social distancing, an app for your company permits you to direct service without the need for contact.
To be more precise, in 2021, almost 3.8 billion use smartphones globally. Now, this should provide you a good idea of the significance of mobile apps. With packed up features, your customers can go for various services that include on-demand ordering, coupon app, table booking app, and more.
Facts: Over 24% of the total transactions for Starbucks happen via mobile app.
When it comes to ordering, people love using restaurant apps to interact with their favorite eateries due to the easy convenience. If you are a restaurant owner or a manager, getting a feature-rich mobile app offers chunks of benefits.
The Restaurant App Is More Functional
If you are searching for an ordering system online, an effective app is the best option. In fact, an app has a lot to offer. This little software ensures a smooth customer experience and an accessible ordering facility. Let's take an instance; you can avail of location and localization capabilities, push notifications for lunch, dinner, or special discounts, and food specialties.
Apps Cost a Lot Less
While most think apps are expensive to build. You should know that developing an app can be under your budget. Designing and developing a mobile app is indeed an arduous task. Think about it this way; you build your business from scratch; however, everything happens inside the software,i.e., sales, promotion, marketing, and more. Obviously, you don't want an app that looks monotonous, do you?.
Endless Marketing Features
The mobile app developers in New York can get you the best quality featured app. Besides providing service, your restaurant app allows you to market products and services. It is easier than said to get offers, discounts, and sales directly to your prospects with a restaurant app. Now, the distribution of your marketing content or ensuring higher visibility among prospects is just at your fingertip.
Modern Features of Application
As a leading app developer based in New York, we segment the overall process as
Driver Panel
The panel includes
A separate section for order and location for systematic deliveries
In-app notification feature for drivers notification
Order history
Admin Panel
The admin panel includes
Backup and restore function to keep database secure
A location manager feature, message feature, and category management feature
A system that manages campaigns promotions
A password system to safeguard the database from unauthorized personnel
Restaurant Panel
The restaurant panel includes
The ability to select and update the menu
A notification feature about new promotional offers, opening and closing hours
Multiple payment gateway systems
Ability to track customer's orders and queries and concerns