Must-Haves on Your eCommerce Platform for WordPress Site
Date : 18, November 2021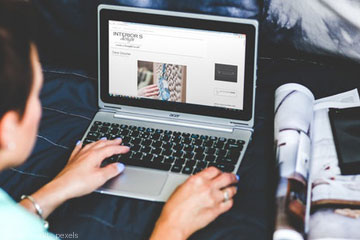 WordPress has got a comprehensive solution. It offers much more than a robust content management system. Besides, it's no longer the choice for bloggers. You can add WordPress eCommerce features and develop an aesthetic and functional online store for your business. However, in the article, we'll learn how to add eCommerce to WordPress and the must-haves you need to consider.
Dynamic Content
Running an online store is highly competitive. The best way to make sure your website stands out from the crowd is to think through the user experience—moreover, it's best to choose a catchy and functional theme. Drawing the customers in and ensuring they use your website is a sure route to generate sales.
Here's what experts recommend,
● Interactive content
You could create an animation or illustration of products. A professional web design company, New York, helps you explore complimentary items and visually build a set of products. A more straightforward way to add interaction is to store content to use 360-degree imaging technology for your product images.
● Product Sliders
The movement of products helps you catch the eyes of your customers. Moreover, it helps you decrease bounce rates. Visitors want to explore each slide as they'll need to stick around to see it or click through the slides. Sliders give you opportunities. If the page is static, you'll need to update content more frequently, ensuring customers don't get bored with seeing the same thing.
eCommerce Plugins
By far, the quickest way to build up a powerful ecommerce website is when you add plugins. Specific plugins may take your site from a simple web presence to a full-fledged online shop. The eCommerce plugin needs to offer a payment gateway that works in different currencies. Using WordPress to power your site with an eCommerce plugin takes selling, and payment processing is a great option. This gives you an integrated, easy-to-use CMS and lets you blog and promote your business online.
eCommerce Theme
Choosing an established theme enables you to build a professional-looking site quickly. Besides, you have a lot more control over their site, particularly regarding CSS and HTML knowledge. Remember, WordPress isn't just an eCommerce platform. With the theme, you can get a robust CMS's ease and flexibility. It lets you quickly add posts, create pages and rearrange page layouts with powerful features and functionalities.
Ramped Up Security
For an eCommerce business, you can't compromise with security. Your customers trust you to keep their payment details secure. Safety is obviously important. It can either make or break your reputation, not to mention that it's a legal requirement if you sell anything online.
Some WordPress plugins offer security as a feature. Here payments are processed through them in the cloud. Else, you need to get an SSL certificate and make sure you're PCI compliant. The best option is getting an eCommerce security plugin that will take all the hassle away.
Final Wrap
Now you must have understood what to look for and what you need to do on your eCommerce to the WordPress site. If you're starting an eCommerce business, the information mentioned above can be highly effective.