Mobilize Your Business with a Feature-Laden Ecommerce Website
Date : 25, March 2021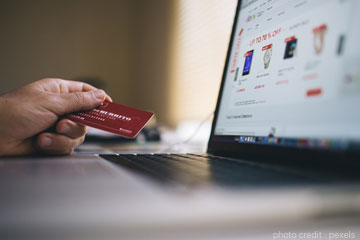 Every successful business dreams of higher reach. Your website development should include essential features to make seamless availability of service. For that, you need to recognize the type of business you are running and what ecommerce website feature you want in order to bring customer engagement. To popularize your website, you need to make it as simple as possible.
As you stick with us, here're some of the prominent options you need to run on your website.
Excellent Quality Representation
Product image and representations are essential for the success of e-commerce stores. The pictures of your product will generate business engagement. Remember, any website development company designs a site, keeping in mind absolute marketing techniques. Therefore, if the product representation fails to appeal to your customers, you're probably going nowhere.
Clean Appearance
Your website should be tidy and clean! A neat and clean site gives comfort to the customers. In fact, this helps them understand the business in no time. A productive e-commerce website has a home page that looks tantalizing for a user to click on the product.
The design of the website has a wholesome effect on your clients. If the appearance stays non-appealing, your website may be considered substandard. If the website appearance is too exclusive but marketing mid-range product, this would force away customers.
Quick Search Option
Your customers are busy in their life. A quick and easy search allows them to skim through the right product. Let's take an example of Amazon; the platform offers one in all marketplace. Here, everything is straightforward, and you won't miss out on anything. Once your client realizes the smoothness of searchability, they won't look back any further.
Smooth Navigation
Navigation is vital for an efficient website. When a visitor looks to your online store, they should easily have access to your products. If it stays in an incorrect order, purchasing of products will enhance significantly. List your product in structured categories and classes for the customer to browse the product. Make sure it has a well-organized range of products and services.
Search engines like Google, Bing, Yahoo and DuckDuckGo helps rank a neat and tidy website. When searching an ecommerce website, you'll come across a range of sites. However, the one with smooth and secure navigation ranks at the top.
Elaborated Product Description
Feeding vital information is crucial than anything when running a business. Expert eCommerce website development company emphasize elaborated product description. Most webmasters simply copy-paste content. Meanwhile, the search engine includes an algorithm that penalizes duplicate content. Therefore, your product description should be well written in order to assist clients in perceiving them.
Multiple Payment Methods
Consumers are now slowly getting comfortable with making an online purchase. In fact, most businesses are now integrating mobile payment service into their business model. Business holders can now convert regular visitors into potential customers. Payment via mobile makes the purchase more manageable.
Final Wrap
Having a distinctive web design is key to business growth. V1 Technologies help meet all your expectations.