The Necessities of a Mobile Application for Business Maximisation
Date :19, June 2018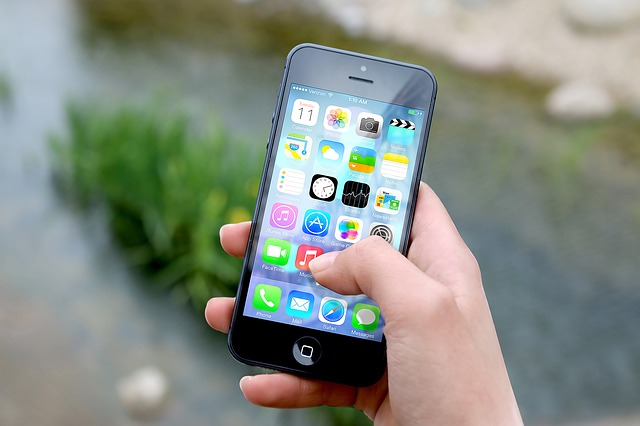 In present times the Smartphones have become one of the most useful devices among various other electronic gadgets. The core functionality of mobile phones other than making phone calls is to run a whole set of various attractive applications that serve almost all the imaginable purposes of its users.
The business of various genres from different corners of the world in the virtue of promoting its products and services and other competencies have altered their marketing way of handing out leaflets, printing advertisements or hanging billboards to the domain of smartphones or mobiles.
But in this competent digital world, an apt and affordable mobile app designer would make you write your company success story in a different manner.
A mobile application is a revolutionary tool that introduces your company's core competencies in a rapid manner among the target audience. A unique vision nimble aesthetics of the mobile app designer will help you to welcomes a memorable profit picture for your business.
The Fastest Promotional Feature
Business is all about reciprocation. To increase the interaction level of the customers with your business in the intention of promoting sales and to provide a level of value to your customers that they might not be getting at anywhere else you must develop a proper mobile application for your company. Continuous engagement and interaction with customers with your company's products and services results in the maximization of your company's business. An affordable mobile application will also help your company customers to gain valuable points or attain other informative information about your company which will result to be a great deal for your business at the end of a financial session.
Various big international organizations use company mobile application to reward their customers, shares exclusive discounts and offer that motivate customers to buy mostly their products. Also if your company mobile application has the facility to pay directly from the mobile app, enhancing speeding up of the whole transaction process you can add a better catchy curve to your business.
Exclusive Designs
Attractive looks; quick and easy to navigate application; bright colors and highlighting the company's core services; font style and icon; all such key points would boost customer relationship with your company.
For the success of your business along with usage of various marketing tools you must avail an affordable mobile app designer who understanding your company requirements and goal would design the company mobile app in such a manner that will aid to render the best service to the customers in the fastest manner hence developing the productivity of the business.
In the urge to develop a successful and user-friendly mobile application get your appointment fixed with V1 Technologies.