Level Up Your SEO with Web Scraping
Date : 03, June 2021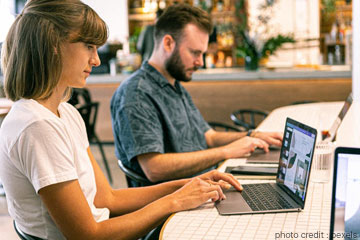 The internet is undoubtedly the best platform for information available in today's world. It offers all sorts of data, including research studies and personal blogs. Apart from that, it's an excellent data source for businesses, institutions, and individuals who want to see growth. There are over 2 billion live websites. However, it can be challenging to extract essential data from these websites, especially when your competitors are gaining the business hold while you fail to potentialize your business.
The recent development has allowed bulk extraction of data by reducing waiting times. In fact, it works through the process of automation with volume and variety of data specifications. The speedy process that we're focusing on is web scraping.
Here are some Web scraping hacks for your SEO growth that V1 Technologies recommend.
Strategy Analysis
When planning to build a powerful online business, you need to have a robust strategy. You need to update with tricks and trends that your competitors are yet to discover. If you're not updated, you may lose to pull search engines and readers looking for information.
A working strategy necessitates regular analysis and changes to strengthen it. A web scrapper helps you discover the things that you can do to enhance your design. In fact, they provide information in real-time. Supporting the strategy can change the SEO rankings overnight.
Keyword Monitor
SERPs are volatile. In fact, they keep on changing more than you can imagine. The better you speed up your digital marketing strategies, the higher you keep ranking than the rest. If you want to maintain the best spot in the SERPs, you need to keep a close eye on the essential keywords.
Keywords are absolutely critical to your content visibility. If you run scrapping on websites, you can quickly discover the best-ranked keywords. Moreover, there's no better place to search keywords than competitor's websites. Interestingly, a web scrapper can do all such tasks within a minute.
Also, you get to access the best ranking keywords and use them to attract search engines.
Enhance Marketing Opportunities
Customers give feedback to enterprises in every industry. However, only a handful of them may act on it to deliver and meet the customer's demand. It is impossible to reach out to every website to look at customer feedback.
Web scraping allows you to track the most relevant feedback. You can command a web scraper and collect customer feedback from the website that you need. Additionally, this will provide you a better understanding of the wishes and needs of the customer in your niche.
Find Backlinks
Links both external and internal have an essential role to play for content development. These links make the content more credible and factual. Similarly, finding the correct external linkage can be an uphill task. Web scrapers are fast tools. This equipment helps you get the link from high-ranking websites to your niche. Apart from that, they make research more accessible. Moreover, they can also work on the website speed and security tests for you.