Let the Experts Help You with A Wonderful Beauty Salon Website Design In USA
Date :27, Septimber 2018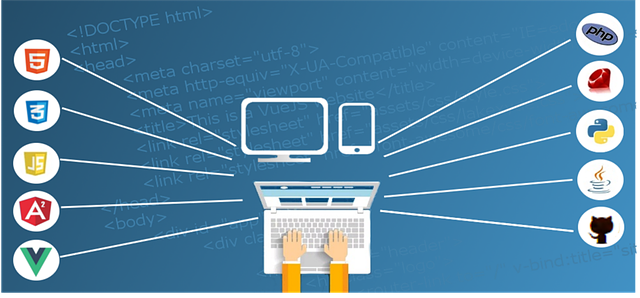 People today believe in pampering and caring about themselves. A beauty salon is a place where they get all sort of pampering and care. Thus this business of selling beauty is flourishing every passing day. It's an industry that makes people feel good and look good. So it becomes equally important for the salon owner to overall upkeep the standard in order to not only attract the customer but also make sure the of reappearance customer. So what is most important after setting up your expensive parlor to feel connected to the customer is developing a website for a beauty salon. Having a website does not only help salon to keep up in the market but also make you move closer to your customer. Be alive in the web and feel the difference. This will definitely lead you to the better and bigger business.
Benefits of Having A Beauty Salon Website
We know that your business exists inside the brick and cement and is doing well. But give a thought, and think little deep and you will feel and realize that the right fusion of being in the real and virtual world will absolutely help your business to mature and raise your profit. Bets example for being in the virtual world is the development of a beauty salon website design in the USA.
Shed out all your hesitations and read down below the significance of having a beautiful and customized website which will help you grow and uplift your profit.
• Get an announcement within a plethora of beauty business by joining the virtual world.
• Let the people in your purlieu know that you exist.
• Allow the people to know about your products and services.
• Post before and after picture of the satisfied client.
• Post reviews and testimonials and feedbacks given by your existing clients.
• Let the audiences know about your upcoming offers and discounts.
• Ease your customer by allowing them to book appointments online.
If you have all these above points in your website, there is no second thought in saying that your business will nurture and add value to your brand. You will surely climb the ladder of success with your talent.
What's next? Looking for a website designer? Let me help you just click on the given link https://www.v1technologies.com, and get to know about the finest beauty salon designers.