Latest Web Design Trend For 2021
Date : 03, December 2020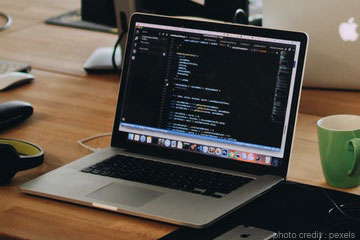 Technology is constantly shifting, and with 2021 nearing, websites need to offer innovative, yet easy to run features. Websites owners have always faced the burden of losing quality conversion due to outdated web standards. At V1 Technologies, we build exceptional quality websites that look fantastic and ensures high performance.
However, some things'll never go away when it comes to running a website, but you need to make sure it's upgraded periodically to keep the site at the top. Likewise, here's what 2021 focuses on website development.
Website Load Time and Page Speed
Ultra-fast load time is the standard that every site need to maintain. With 5G and all other kinds of stuff around, speed is the foremost priority. Also, quick loading time has been essential factors for SEO and UX for a long time.
Internet browsers expect websites to load fast no more than two seconds once you click a link. Meanwhile, website load time has a direct effect on the companies bottom line. And the visitors will less likely to come back again.
Smart Content for Excellent User Experience
There is a range of ways to develop smart websites. Previously websites holders included resource-heavy websites which generally added graphical elements and third-party integration. Infinite scrolls are not the correct way.
In fact, implementing a few technological approaches might even help outrank the competition. These features also help enhance the ranking and conversion rate. Likewise, many visitors don't even visit the bottom page of the website; therefore, developing a smart page should be the only option.
Chatbots
Chatbots will be relevant in 2021. The impact of AI is slowly progressing, and very soon chatbots will help guide simple customer service requests. For instance, when a customer searches for women's apparel, the chatbot knows that and will redirect the customer to the correct section efficiently. Also, this can lead to positive experience further generating engagement.
Accessibility
Inclusiveness is not a trend but an absolute measure. There are increasing numbers of people with disability availing service from websites and having a dedicated web design helps people with disability.
Search engines also recommend designing a site where customers from all the background can swiftly navigate. It equally enhances conversion, boosts the SEO and assists you to reach a larger audience.
Interactivity
Addition of interactive session to the website is one of the greatest ways to bring customer engagement. You can also provide value to the website. Some of the common examples of interactive marketing include
Polls and surveys
Assessment like quizzes
Contest
Virtual Reality
The 2021 trend will be more about VR. Addition of VR as content makes the website look more professional and customer-friendly. Think of websites like Airbnb where you get a virtual tour of the rentals before you book one.
VR definitely is a powerful tool for a website which serves useful and meaning content to the site, thereby allowing your visitors to purchase the service quickly.
Thumb-Friendly Navigation
Responsive design is a compulsion in the current scenario. The phone has become a part of us, and the fingers now grip phone with thumb for scrolling. Making navigation thumb-friendly improves the UX tenfolds.