Here's What You Need to Know About Android App Development For 2021
Date : 17, December 2020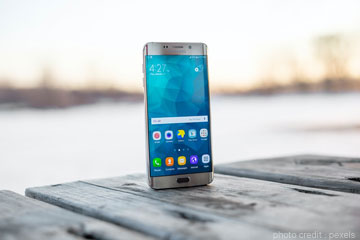 One can undoubtedly say that Android is the most demanding operating system. With more than 85% of market share, Google's Android offers a range of application in its system. And when businesses plan to go for application development, Android is always the first option. These are equally user-friendly and are also available in the market for free.
With the advent in technological shift and the ongoing pandemic, Google has come up with a lot of changes. Meanwhile, these changes are certainly going to affect the market. Therefore, in order to get your application sorted, here's what you need to do. Connect with your developers or if planning to go for Android application development, here's what experts from V1 Technologies suggest.
Multiplatform Development
Google has come out with a new technology called Flutter, this is the future to Android application development. Interestingly, this system allows the development of an application for iOS and Android. The overall work happens using the native interface. It is comfortable and flexible when developing an application. Some of the reasons to choose it includes
Native design
Easy to learn
MVP development
Leading applications like Alibaba, Reflectly and Google Ads are in fact, developed under Flutter. Each of them offers a brilliant set of features.
5G Technology
5G technology is smart and quick. With the global companies moving towards 5G broadband, the transmission of data will be superior to before. A feature-rich 5G in the application will not only make your business service quick but also amaze the customers with the features that it has to offer.
Internet of Things (IoT)
Smartphones are now the core of our life, and they store all the information in them. The easy connectivity makes thing much easier. While the Android application will have greater importance as the time passes, connecting the customers to the business will definitely bring better customer engagement in the long-run. On the other side, cost-efficient smartphones will drive more need in the application.
Mobile Wallets
Many businesses now days are offering mobile wallets. Some of the best examples are that of Google Pay and Ali Express. The payment gateway is another big factor when it comes to financial transactions. Likewise, with customers trusting on your business, your brand is slowly evolving, generating a larger amount of investment through your app.
Accelerated Mobile Pages
When running a business online, you need to target customers through SEO and digital marketing. Therefore, this is where AMP plays its significance. In fact, AMP allows for enhancing the visibility of the organization. Google also encourages running AMP as it increases its performance than before.
Wearable Apps
The rising popularity of smart gadgets like smartwatches, smart TVs can connect app only if it has been well-developed for such scenarios. Wearable applications support smartwatches to access sensors and GPU. With added functionalities, you can utilize the Android SDK.
Bottom Lines
Innovation is happening at an exponential speed, and the Android operating system is moving at great efficiency. In case you are looking forward to building an Android application, above were some of the features you need to run in your apps.