4 Key Reasons to Get an Ecommerce Website for Your Online Business
Date : 20, May 2021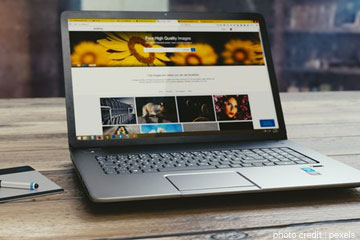 When selling products and services online, there are numerous options a business holder can go for. Many merchants choose to sell at the marketplace, while others plan to develop their own website. To be precise both the dimensions come with pros and cons. Remember, there's no fit for all solution here. Marketplaces like Amazon, eBay and Walmart are great sales channels. However, this comes with many limitations.
Running an ecommerce site gives you plenty of choices in providing your service and products. Customers have the option to research, browse, shop and purchase seamlessly. As you stick with us, we provide detailed insight into five reasons to get your ecommerce website.
Established Branding
When you sell products at a marketplace, customers and visitors may never understand the brand value you hold unless you're a leading business organization. To be more precise, those who buy the product rather remember the marketplace as a choice instead of you.
The goal here is to associate your product with the brand that you hold. When you run your website, you have complete control, including its looks and what it says and how it works. An ecommerce platform gives you endless possibilities which otherwise wouldn't have been impossible. Besides, you get credit for all the products.
Understand Your Audience
Having an ecommerce platform allows you to understand the audience range—this covers a wide area, including location. An e-commerce website will enable you to analyze your customer's behaviour. Also, if there are specific sources that help generate leads, you may focus effort there and put more investment into those channels.
You gain information about your customers and understand those leads that failed to make a purchase. Maybe the product page didn't generate business leads or the images or perhaps got abandoned due to high shipping costs.
Lay down Your Own Set of Rules
Running an ecommerce store comes with the freedom to directly impact the customer's journey and user experience.
You have the option to load product photos and videos
You can alter the layout and navigation
You can add edit button placement and text
You can change the colour scheme and website theme
You can add a blog and more
The most crucial part is that you don't have to worry about the competitor's products popping next to you. Ecommerce website builders allow you to organize websites with clear product categories, descriptions, product images and many more ecommerce features.
Plug and Play
With the rise in out-of-the-box e-commerce platforms, developing a website is no more a big deal. Website developers can help you get your choice of the website at the earliest. You may either go for a CMS website development for your ecommerce website or choose a customized site.
Once the website is up and running, you can now run a comprehensive business promotion strategy. The first step to acquiring traffic is by running SEO for your website. Ecommerce website development companies run absolute marketing campaigns for effective business growth.