Is Your Website Appropriately Optimized for SEO
Date : 27, May 2021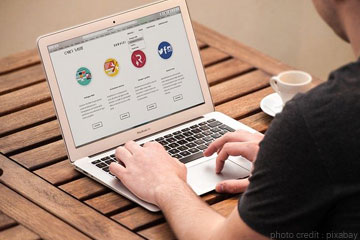 Knowing how to optimize your website for SEO and conversion is a crucial part of any business. This ensures that the site is working the way it should. If you have utilized all the SEO points, you can achieve a higher rate of traffic and get more occasions to convert potential customers. A perfectly optimized website offers better metrics on on-page and bounce rates. This means Google might rank it higher.
Here are strategies that website design company runs to ensure a comprehensive SEO planning
Target Specific Audience
Most marketers make a mistake when targeting their audience. They think that search engines fail to rank even the best content; as a result, they see a considerable drop in traffic after an algorithmic update. In reality, your goals and Google's are the same
Serve the best possible content for your audience
Develop positive web user experience
Prioritize content that offers significant value
Remember, Google analyzes millions of websites. There are over 200 ranking signals to decide which content is the finest of all; what web design companies should emphasize is choosing primary and latent semantic keywords related to search intent. Write content that people love to read.
Organic Traffic Growth
On average, businesses spend less than 1% of their earnings on advertising. Industries such as retail should spend considerably more on ads. Also, generating organic traffic via SEO is free of cost. The only thing that you need to focus on is to pay to develop and promote the content. That's not even nearly as expensive as pay-per-click.
Organic search leads at nearly 15 percent of the overall business. Investing time and money into developing organic traffic will pay you in the long run. It will take some time; however, the result lasts longer with more conversions.
Capitalize On Current Traffic
When people visit the website, you definitely want them to stick to the site and produce conversion. Learning how to optimize the conversion requires ideas of user experience. The digital marketing agency tracks how visitors navigate the site or how they click on the CTAs.
If someone signs up for the email list, you may send them deals, incentives, and other offers. Capitalization of existing traffic helps improve conversion rate.
Make Your Website Work
Building a website is not a big thing now; however, only a handful of them may create a website that produces conversions. The sole aim here is to generate conversions at much higher rates. For that, you need to study the audience closely and give them what they expect from you.
By simply researching and applying data, you may experience a jump in conversion rates. The people who visit your site may find what they need. However, SEO should be your first option. Without SEO, there won't be traffic, and without traffic, there won't be any conversions.
Final Wrap
Having a professional team of experts will help you create a site with valuable content full of opportunities. SEO and conversion rate optimization work hand in hand. Meeting the audience's demand enables you to secure a robust customer baseline.