How You Can Fully Utilize iOS App Development to Enhance Your Business
Date : 04, June 2020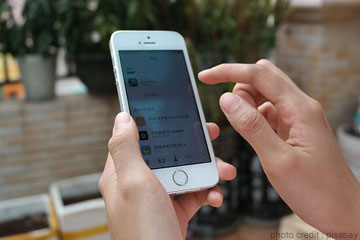 An app makes business smooth and swift. Be it sales or service, apps offer an edge over the traditional business. Similarly, who doesn't want to run a module that saves time and is equally cost-effective? Moreover, iOS app development is the next-generation technology for your business. With millions of people glued up with their phones, an exclusive app with excellent service is what customers are looking for. Moreover, have you figured out why companies like Amazon and eBay have fantastic customer growth? Because these companies have earned the trust of their customers through active engagement. Yes, you are right app offers various ways to make service livelier.
Your Virtual Store
iOS apps represent your service in the online world. Therefore, it is the utmost responsibility of an app developer to make your app more comprehensive. Your app also opens a chain of networks for business, this includes social media handlings. As a virtual store, an iOS application offers unquestionable features that can surge your market influence.
Productivity and Profitability
App developers are very much associated with the market. Moreover, they are up with the latest trend which makes service more innovative. iOS app development service opens an excellent environment for business. Meanwhile, if you learn to lead the trend, your business will eventually lead forward. On the other side, you can equally emphasize growth data.
Global Business Management
Who does not want to have a global prominence? Apple has a strong global presence and a customer-oriented application will hugely help in building your brand. Moreover, iOS itself help business service providers to explore the platform for great customer orientation. Still, if you don't have a strong presence, a quick hire of an iOS development team will show you the growth result in no time.
Secure Platform
iOS apps are well known for their advance security. Unlike Android, Apple never compromises with the security feature. An app that fails to qualify security tests is discharged from the platform. Interestingly, such tests are periodically carried out. Meanwhile, when going for business, payment gateway security is the utmost priority. For that, iOS app development team ensures that apps are securely encrypted. This gives a tough challenge for hackers.
Higher Conversion Rate
Although Android has a huge number of users, still iOS application offers a greater conversion rate. Moreover, recent research even showed that iPhone users are likely to purchase products more in comparison to others. This is one of the reasons why investors go for iOS app development. Moreover, the iOS platform has been 100% successful in countries like European and American yet the company is eyeing a grip in other major economies too.
About Us
V1 Technologies is a leading IT company based in the USA. We offer various types of services including mobile app development, website development and digital marketing service. Our years of exposure and deep strategic influence on the international market has taught us the significance of human and technological coordination. We further look forward to tackling more challenges.