How Web Design Agency Steers Business Development amid Pandemic
Date : 08, October 2020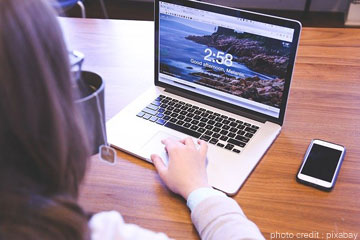 The pandemic severely affected markets around the world. Yet, it showed a new scope for businesses. Digital opened a broad platform that was previously not much in demand. With people staying inside their respective places, social distancing has turned from a norm to a compulsion. Nevertheless, this could not stop businesses from serving their customers. Be it a takeaway service or an ecommerce store, almost all small, medium, or large companies took advantage of web development in operating their business.
COVID-19 has definitely disturbed the business flow, but it has also connected customers differently. As a business provider, you need to see the positive side. There are website development agencies in the U.S that have directed businesses towards a new dimension. Hire are a few ways of how your business can grow customers amid pandemic.
Ecommerce Business
Even before the pandemic, ecommerce had a significant market share. People already shunned the traditional way as ecommerce was the best way to get the needs right at the door step. Moreover, businesses that got an appropriate website could directly target the audience. With the rise in COVID-19 cases, there has been a dramatic uptick in online sales. Starting with an ecommerce website is one of the correct ways to develop business. Meanwhile, leading platforms like WooCommerce, Shopify, and Magneto help enterprises build the base for sales.
Realistic Business Approach
Website development agencies ensure that you get the right customer base. This platform is crystal clear. Perhaps, there is no easy way out too. Also, the world is under a deep economic slump, and you need to fight to reach the top. The only thing that web design agencies can do is develop a website that appeals to the customers and search engines. Steering a clear marketing strategy also potentializes the business influence.
Planning for Growth
With no guarantee of a vaccine for COVID-19, you also need to transform your business periodically. In fact, there is always a shift in technology, and your website needs to be ahead when dealing with digital challenges. Website development teams also emphasize on the tenets of SEO and digital marketing for better customer growth. Many new businesses are now venturing digital, and comprehensive planning is absolutely the first step to success.
Being Consistent
When you have though to go digital, remember, you need to be very much consistent. Besides, do not expect a great ROI in a matter of days. As similar to traditional businesses, here too, you need to build a reputation. Some companies may take time while other fructify in a short period. Moreover, these are uncertain times, but your trust in your web design agency can help you understand how a strong platform needs to be built.
Staying Positive
With millions of deaths worldwide, COVID-19 is undoubtedly one of the defining events of 2020. We know that its implications won't last long, but the pandemic has raised questions regarding the survival. While there are still no concrete answers, things will never be the same as we normalize.