How iPhone App is Going to Change Your Business Strategies
Date : 16, July 2020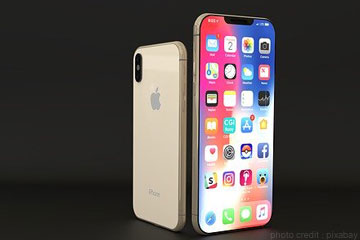 iPhone is one of the most sought mobile phones among the current generation. iOS has a long list of functions that makes the iPhone so much popular. Moreover, with the development of technology, there has been a great amount of focus on the iOS platform basically creating business-oriented features. Although Android still has the largest numbers of users, the rate of conversion in Apple is still more as compared to android.
In this fast-paced world, customers prefer for service that is effective and reliable along with other essential features. The iPhone supports all these features and you can blindly trust their system. Likewise, iPhone apps also allow businesses to monitor their market presence and provide invaluable information. It also offers a vast range of analytics keeping you up with the latest market trend. Here are a few things which can bring engagement to your business.
Online Marketing
None other platform provides such as smooth and exclusive opportunity like the iPhone does. Moreover, be it a budding business or you are running a full-fledged company, iPhone apps for business helps you influence the market in a very short while. You can boost your company in a very efficient way. Likewise, you need not pay a penny for branding your service. If you still doubt about its credibility, watch out how corporate leaders promote their business deals.
Customer-Friendly Service
The basic principle of any application is to provide service. Apps make things more simple. Therefore at one side, you build a platform for your business and on the other side, you also earn the trust of the customers. Likewise, a well-experienced team of developers can design a user-friendly app. What that basically means is your customers can swiftly navigate the app. Additionally, you can make business engagement more exclusive by offering discount and rewards.
Marketing and Promotion
Marketing is an essential part of any business. An iPhone app can help you target your customers through its efficient networking. Moreover, if you plan to launch a service or keep your customer engaged, periodic marketing is the key to success. Apart from that, you can also promote your products through your iPhone app. What is more relaxing is that you do not have to pay for any advertisement cost.
Guaranteed Conversion Rate
iPhone has fewer numbers of users but the rate of conversion is very high as compared to the android platform. One of the reasons behind this is due to its stringent guidelines. iOSspecifically emphasize the authenticity of the app. Therefore, this largely stops fraudulency. Apple has built a good trust amongst its customers and therefore, businesses now prefer this platform for enhancing their influence.
Who are we
V1 Technologies is a leading app development agency. We are a team of highly motivated professionals offering IT-related services. We have a strong global presence due to our exceptional quality service. Other areas of service include website development, digital marketing and graphic designing services.