How Can You Ensure Your Website is Mobile-Friendly?
Date : 13, Jan 2021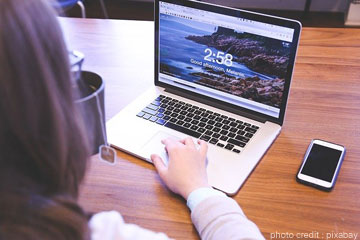 Smartphones have become a key component in today's world. Also, mobile internet usage is continuously on the rise. Besides, half of all website traffic across the globe is generated via mobile. Given the apparent demand, it can be pretty baffling why businesses neglect to ensure that their website is suitably optimized for mobile phones.
Whatever be your business, if you're looking for customers to recommend your service, you need to be accessible on mobile. Your business needs to address your customer's demands suitably—Additionally, search engines such as Google value mobile-friendly sites. Therefore, if the site hasn't been levelled up, it's unlikely to offer others a competitive edge.
Making website mobile-friendly
It's crucial to make the site mobile-friendly. We'll focus on how the website development company in New York implements the follow-ups.
Keep it simple
Phones and tablet screens are smaller than the computer system. Therefore, you want navigational points such as menus and display options to be as simplified as possible. Besides, it helps avoid the need for excessive scrolling. Customers appreciate it when they can find what they're looking for quickly and conveniently.
Make it quick
Modern-day smartphone users expect quick service. Moreover, unresponsive pages, long loading times and small option buttons are directly linked to high bounce rates. A professional web development company in New York recommended using the AMP (Accelerated Mobile Pages) framework. Basically, the aim here is to speed up the load times. Also, Google highly values AMP and CMS with AMP plugins to help you get started.
Responsive designs
Having a responsive theme is a quick way to make the site more mobile-friendly if you're a small business owner. Interestingly, platforms like WordPress enable you to select "responsive" as an option when choosing the template. A responsive design means the content fits the user's screen size. This is helpful given the range of sizes in today's smartphone and tablet designs.
Stop pop-ups
Pop-ups are pretty frustrating. Besides, they can be a significant burden when using the application. Forcing visitors to find the close button is simply a waste of time and energy. This is especially true when they hold no relevance. However, asking for email details can be beneficial when done appropriately. Pop-ups may be unavoidable on some content management systems; however, it's best to stay clear as much as possible.
Seek help from a professional firm
You must have understood to offer professionalism when it comes to running a business site—besides, it's worth making the most of from an experienced agency. You can guarantee the site will help you grab the market. At V1 Technologies, we're a leading website development company based in New York. With our advanced website development technology, we help you stay ahead. Also, we believe in offering contemporary designs; as a result, we pay extra attention to ensure all the pages are mobile-friendly.
If you're planning to hire an expert, make sure you contact us today. When online, you need to be the best.