How Android App Developer Connects Business to the Right Customer
Date : 15, October 2020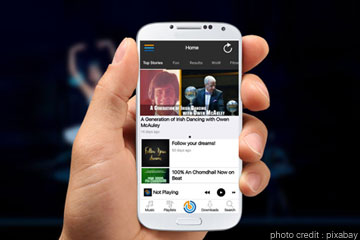 The world has gone digital, and this is the right scope to test your business limits. The introduction of mobile applications has opened an enormous sales opportunity. Now, it is more than easy to attract customers without much worry. The market is filled with talented app developers, and you can get the right service at the best price. However, switching to a mobile application can sometimes be a worry. Although you get to run your app, apps, specifically android, need timely maintenance.
Therefore, running a mobile app is a long-term involvement, and you need to make sure your android app developer is available with the latest updates. Apart from that, here are specific ways of how an app developer can help your business.
Brand Recognition
The mobile application ensures higher visibility, which further brings brand recognition. A well crafted android application includes beautifully designed pages. This can build a substantial impression on your customers. Likewise, the more your customer is aware of the brand, the greater the revenue generation. In the prevailing scenario, the lack of a mobile application will lose out a significant customer base.
Enhanced Customer Experience
Customers are always searching for the best technology—mobile apps aid in delivering highly efficient customer service. When you offer a mobile app, your customer can seek their concern as per their ease. Another great thing is that gaining feedback from your customers. Therefore, the android app developer builds a two-way interactive platform that helps establish a strong client business relationship.
Area Specific Business
There is a vast number of android application users. So, developing an android application is worth an investment. If your business plans to target specific areas, it is best to go for the app development. In fact, your app can engage your business to attract customers by various means. This include
Promotional events
Rewards and loyalty cards
Coupons and many more
Your firm can take full benefit of the vicinity by merely rolling out a mobile app.
Mobile Payment System
Mobile payment is the most significant advantage of getting an app. Android app developers design the system in such a way that the amount transfer is swift and secure. On the other side, the ease of payment increases the revenue of the business. Meanwhile, a hassle-free payment process definitely motivates customers to seek your service.
Personalized Shopping
Mobile apps come with push notification that allows personalized purchases. If you want to target your customers for specific products, you can readily offer their needs. Mobile apps are certainly designed to provide loyalty rewards and coupons based on the purchase. Perhaps, this is one of the best ways to retain your customers, thereby repeating sales.
Final Thought
A professionally crafted mobile app can open a powerful platform for your business. App has helped many small and mid-size companies to grab market presence in the shortest time. All you need to accomplish is define your business, and your app developer will bring the correct engagement.