How Android App Developer Can Save Your Business from Effects of COVID-19
Date :16, April 2020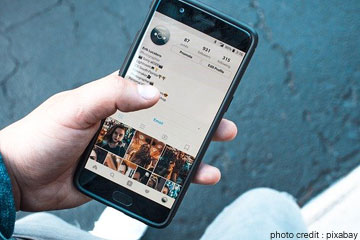 Over the past few months, the health situation all over the world is severely hampering the economy. With half of the world under lockdown, there has been a few or rather no business continuity. When most of the service including private and public are under deadlock, the digital revolution is silently garnering up the business strategy. Further strategists have confirmed about the acceleration of digital revolution amidst corona virus scare. With that said, there is an increasing reliance on the usage of technology.
When large scale companies are planning for collaboration, an android app developer has a huge responsibility to improve your business stability. Digital acceleration being the only option, your business app can patch up with various brands in offering services. Now, this can range from services such as e-commerce business to various online platforms. Meanwhile, researchers have shown that over the past few weeks, business app download has seen a huge growth dominating the market.
For sectors involving trade and commerce, service has not been on a standstill. The proper usage of technology has assisted in maintaining business outcomes keeping in mind about all the guidance to counter the COVID-19 spread. Therefore, one can simply state that it is the app developers who have made life much easier through a precise understanding of technology.
Remote Working for Business Promotion
The business application plays a significant role apart from sales and service. Remote working capability offers direct order and service for the customers. The social distancing being the primary norm, the direct business offers less manpower and more technological power. Business hub, education, entertainment and many other sectors are using the platform of mobile app for promotion.
The social media plugins have equally improved business rankings. As people are learning to look after the scope of the digital platform, more and more numbers of companies are venturing for it. This has made promotion and branding simple and swift by saving huge amounts on advertisement. Therefore, this is due to the possibility garnered by mobile app technology.
Where the Challenge Stands
Most of the businesses have been facing economic deadlock. The biggest challenge is to start the pace of business in times when the spread is still beyond the control. Many of the leading companies have started to trade essential goods, however, this is not a viable solution for every business house. Your android app developer can, therefore, offer various types of the business solution as of now. This includes, online booking facility, pick, drop or transfer facility.
When most of the organizations are thinking about economic complexity, app developers from android and iOS have already designed various types of strategies to keep your business afloat. Your app offers innovative ways to deal with customers. Likewise, if your business does not have an online presence, you should focus on getting one as there is no guarantee when the pandemic shall get over. Therefore, it is time to explore your business outreach.