4 Facts on How an iPhone App Designer Can Improve Your Conversion Rate
Date : 06, August 2020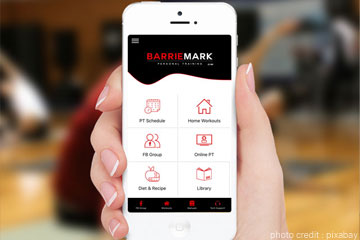 As a service owner, there a lot of things to serve! Here we emphasize on a few of the things that an iPhone app designer can offer to your business.
Crafting a good app is an art but an app that rather brings a higher rate of conversion is merely a science. If you are one of those thriving to have a good market presence, an app developer should be your current approach. Developing a creative asset that delivers relevant service and matches your customer's expectation is the target of every professional app developer. But not everyone can achieve it. Moreover, developers with strategic experience can only help you build a platform that guarantees a high conversion rate. Stick with us as we reveal killer practices we apply to enhance your business growth.
1) Well Optimized Frame
A company has approximately 3 seconds to impress its visitors. There are many eye-catching features which can help your retain your customers. Here are two common customer behaviours that you need to know
Exploring customers- These are customers who choose to understand the application for information. 40% of customers fall into this category. They tend to download only based upon quality content.
Decisive customers- These customers are rather impressed by the creativity of the application. However, they can either install your application or leave it therefore, it is best if the application is innovative and keeps visitors engaged. 60% of visitors fall into this category.
At V1 Technologies, we focus on designing apps to be dominant and engage visitors once allowing them to open.
2) Optimizing Traffic
The App Analytics now offers varieties of features and this is quite beneficial to understand which traffic sources are driving traffic to your page. Not only it reveals the hidden perspective of traffic sources but also enables business owners to optimize marketing strategies and UA campaigns. For better understanding, you should push the new product page and see the difference. Perhaps this is very crucial if you plan to determine opportunities through your app.
3) Boost CVR with Good Video
The iOSApp Store allows autoplay of videos. Although most of the developers know about it, however, this is where you can generate leads. Moreover, a good quality video can boost conversion rate by more than 40% even if it runs for 4 to 6 seconds. Here are a few of the tips that we would like to offer
Focus on the relevant topic
Engage visitors with subtitles and callouts
Keep it short and convincing
4) Keep Testing Periodically
Technology evolves only if there is a change. Both the App Store and Play store are dynamic so, what might have worked a few days back may fail now. This means apps need to be tested frequently to have its presence. Meanwhile, at V1 Technologies, we test apps at least 2-4 times before we release it officially. This gives both the developer and the owner a confidence to seek its possibilities.