Hire a Professional Mobile App Designer and Treat Your Customers
Date :08, November 2018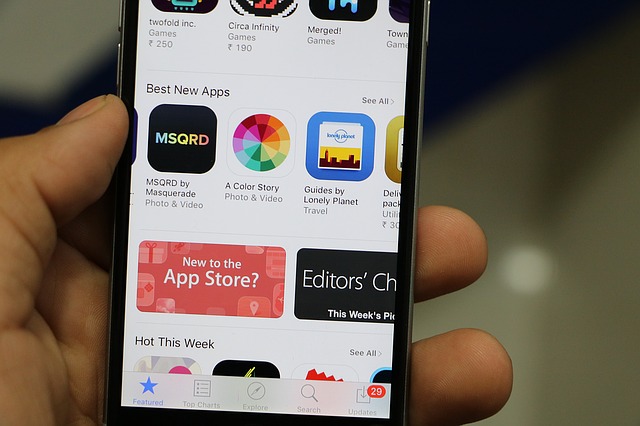 Mobile apps are one of the most powerful tools that help users perform a lot of tasks from the comfort of their location and time. So, for each and every business owner, it has become important to launch an app to promote the business. As apps are liked by users for reasons such as comfort, convenient and reduced time consumption, you can also help them to avail your services or products through an app. So, all you need to look for is a professional mobile app designer and hand over the project of your app development.
There are a few points that you need to take care of while starting with your app designing project. These are:
Your Business Goals
Your business goal is the most significant aspect of consideration while designing and developing a mobile application for your business. You will need to understand the requirements and how you want to serve your customers. When this point is clear to you, you can easily explain the same to your designer and then he can work on the project accordingly to achieve the best of results.
Design Ideas
As you are the business owner, you will know how to please your customers. You should discuss the same with the professional mobile app designer and then accordingly let him work on the same. This will definitely help in getting better results. Moreover, if the application development team is an experienced one, they will also come up with various design ideas which will be more effective in creating an impression on the users of the app.
Outcome
The outcome is the full and final part of all kinds of mobile app development projects. It is important to take it through various stages of testing to ensure that the app doesn't fail at all while it is being used by many users. So, the app should be designed keeping into considerations of your app outcome.
However, to solve all your worries related to an app design and development, V1 Technologies team can help you a great deal. They are one of the most reasonable and affordable app designers in the USA. And, they have the best post-sales support team who help you in every stage with a question or query so that you know what is happening with the app you have hired them to design. They will also keep you posted about the various developmental stages of the app. And, also ask for your approval at every stage. For more information visit https://www.v1technologies.com/.