Here is How You Can Find a Custom App Development Company
Date :07, November 2019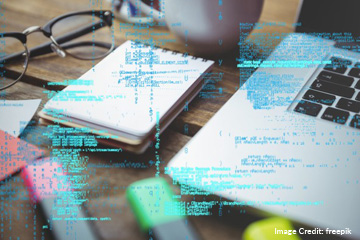 Application development is very necessary and essential for a business if you want to boost your sales, increase engagement with your potential customer, promote your brand, then a custom app development is truly recommended.
As in today's world, mobile apps are creating buzz across the world, so for a business, a custom app development will surely be helpful for getting an impressive online presence.
A custom app development will allow you to increase engagement with your customers by knowing their problem, issues, and queries and if the customers find it as per their requirements, chances are there that they will give you repeat orders.
You can also send push notifications directly to your customer's mobile phone about a new product launch or special offer about your company.
Benefits of Custom App Development:
Ease in Project Management
Provides Real-time Project Access
Improves Efficiency
Offer High Scalability
Easy to Maintain
Improves Customer Relationship
Secure Your App Data
Integrates with existing software
Things That You Must See in A Company That Offering You Custom App Development
1) Design Phase
The company must listen and understand your needs and requirements related to design and provide you with a visually appealing design.
2) Development Phase
In the development phase, the professional developers of the company start shaping the app utilizing the latest app development framework, as per your defined requirements.
3) Testing Phase
Once the application is developed, now the company must offer you a Beta version to test and also ensure that your app is bug-free and it works well.
Mostly custom apps didn't work well on different mobile platforms and different software versions. So, this thing must be fixed in testing phase only by the company technical team without any complexity.
4) Deployment Phase
Now once your custom app development is finish after clearing the testing phase, now this is the time to finally publish your application to the app store. Like – Google Play Store, iTunes, IOS app store, etc.
5) Timely Updates and Security Patches (After-Sales Service)
In this phase, if you want to make any changes in your mobile application then the company must make changes in your application and release an updated application.
Also, Updates related to new technology and security must be done by the company itself on a monthly basis.
6) Technical Support
The company must provide technical support whenever you need for the smooth and easy functioning of your mobile application.
100% transparency must be provided that what is happening in the backend by the company in your mobile application.
Custom App Development Services
Cross-Platform App Development
Windows App Development
Android App Development
iPhone App Development
iPad App Development
Ionic App Development
React Native App Development
Apple Watch App Development
Custom Business App Development
J2me App Development
If you are looking for custom app development then V1 Technologies can help you in that, our mobile app developers can build the mobile app to your requirement as per your deadline, in your budget.
V1 Technologies is an expert in its field and also provide assured support and maintenance after deploying. We built business-driven custom mobile app in the budget that suits your business.
For rough cost estimation, you can directly call us 24*7.