5 Steps to SEO Approach That You Must Not Give a Miss
Date : 17, Feb 2022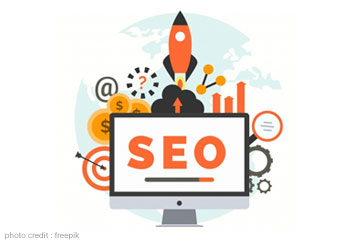 In the 21st century, if you want your business to grow, you must include a digital marketing game plan. SEO is an effective strategy to reach out to valuable leads interested in your industry. But, in case you fail to have an SEO approach, you're reaching nowhere. Remember, as we move ahead, things are getting more challenging. In this blog, our experts from V1 Technologies will highlight steps you must include as a part of your SEO approach.
So, without wasting any time further, let's dive in!
Define the brand
The first step to SEO success is to define your brand. It's essential to show the audience what's unique about the business. Also, what do you bring to the table that other competitors did matter to a great extent. Our experts from a digital marketing agency in New York help create unique selling points (USPs). This gives your audience insight into the brand.
Also, many businesses define themselves based on their values and mission. Therefore, things need to be strongly characterized by their goal to provide people with what they demand.
Develop buyer personas
You need to create an effective digital marketing plan by knowing who you're trying to reach. The next step is to design a digital marketing plan to create buyer personas to define the target audience. Buyer personas focus explicitly on the traits of the people you're trying to target. When developing a buyer persona, here's what you need to focus on:
Location
Age
Income
Job title
Hobbies and interests
Goals
Buyer personas help you know who to target when running your campaign. Developing these personas enables you to market to different types of buyers based on their interests and needs.
Set business goals
Before you embark on the journey of digital marketing, you must target your audience. It's equally important to set goals so that you can determine whether the marketing campaign is working effectively. You need to set both small and big ones. While small goals help you keep track of bigger goals, it ultimately leads to business success.
At V1 Technologies, we follow the "SMART" idea; this stands as in
Specific
Measurable
Attainable
Relevant
Timely
Set goals that define what you want to achieve!
Digital marketing strategies
In order to develop the right goal plan for your online business, you need to create an effective digital marketing plan. Any leading digital marketing agency in New York will choose the right digital marketing methods. Some of the standard online marketing methods include
Search engine optimization (SEO)
Pay-per-click (PPC) advertising
Content marketing
Email marketing
Social media marketing
Influencer marketing
These were some standard marketing methods that helped you target your audience. When shaping the SEO plan, you must choose which methods help you reach your target audience.
Set budget
The budget is the most crucial part of the process. You must have a detailed understanding of how much you may spend on the digital marketing campaign. Having a set marketing budget enables you to distribute the money to the services better.
Conclusion
You need to partner with the right organization for digital marketing. Go ahead and explore possibilities for better customer engagement.