8 Features Your Apps Need to Offer for Enhanced Customer Experience
Date : 25, February 2021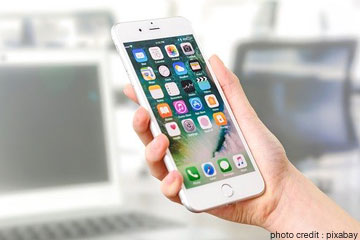 A mobile application is an essential instrument for businesses trying to enhance their market growth. The rise in numbers of mobile users has to lead to the deployment of the latest features in your application. While these days mobile apps development implement invaluable app features, it aims to reflect the brand personality. Additionally, the value doesn't depend upon the business type you run.
As you stick with us, V1 Technologies puts a detailed insight into the latest features your mobile app needs to offer:
Usability First
Every business seeks a high-quality app. In fact, it is crucial for business growth. Not only the app should be innovative, but it should also equally be informative and with swift navigation service. At V1 Technologies, we focus on interaction and simplicity. We don't complicate things but provide everything that customers expect.
Push Notification
Branding is an important part of your business. A push notification reminds your customers about products and services. In fact, using simple notification/message you can now communicate with your customers. Generally, this feature is used for reporting new highlights and send promotional offers that drive engagement and monetization opportunities.
Feedback System
A feedback provider is critical in enhancing your business reputation. It is used to report complaints and suggestions. In addition to that, you can give them feedback about further improvements and fixes by using an open forum. Customers will appreciate hearing their inconvenience. This directly leads to enhanced trust and credibility.
Social Interactivity
Over 80% of customers these days are online. Social interactivity is a positive way to influence customers within the application ecosystem. Also, integrating social channels simplifies the signing up process. Customers can retrieve information from the channel, share it in their news feed, and remain engaged with the application.
App Customization
Customization is the key to business success. Customization can be in the form of content, layout, functionality. To meet the demands of your customers, items can be moved around and prioritized as per the user's requirements. This can be in the form of interesting topics such as colors, fonts and other visual designs.
Augmented Reality
Mobile apps development now offers an AR system. Buyers can instantly "try and buy" through this system. Here, you can try new items or goods based on characteristics and increase their ability before deciding to purchase. This feature goes beyond the realms of reality and provides an exciting and interactive feature.
Google Indoor Maps
Google Indoor map is a brand new feature that allows travelling effortlessly within indoor locations (libraries, malls, museums and sports venue). Mobile apps development specifically focus on indoor maps for finding the quickest route to a particular store or finding the closest restaurant or perhaps a coffee shop.
Advanced Analytics
Implementation of analytics helps understand the user's behaviours deeper by tracking and measuring the activity within the app. It is very useful for understanding the marketing strategy, which ultimately benefits the business.
Final Wrap
The above were a few of the significant elements that every application needs to possess. If your business owns an application or if you are planning for app development, make sure you include all these features.