Enhance Conversions with These Product Page Design Tips
Date :02, June 2022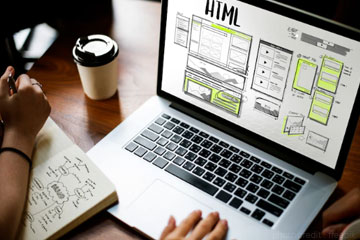 In 2022, digital sales transactions will grow globally at more than 20%, reaching $5.8 trillion. Predictions see this number growing exceptionally. But despite this uptick in the popularity of shopping online, conversion rates for e-commerce businesses are yet to make an imprint. Besides, recent research has shown that the average e-commerce CR tends to fall between 2% and 5%, depending on the online retail industry's season, location, and niche.
Converting 2% to 5% of all website visitors into potential customers sounds satisfactory for your marketing efforts; however, it's not enough only to take the business to the next level. If you're ready to get started, our website development company in New York runs these tips to optimize your conversion rates.
Trust badges
One of the biggest obstacles to consumers converting is a lack of trust in content. A website development company in New York will do everything to make them see that what you offer is for real.
You need to ensure that the customers feel safe, especially when purchasing from your brands. As per the latest research on trust, you can gain credibility by utilizing high-quality, relevant information to build confidence.
The easiest way here is to use trust badges. These can be in the form of small badges that successfully draw web visitors' attention, convey information and deliver the right engagement.
Return policies
People want to think they're getting value when spending their money. You need to find a way to decrease their sense of risk when shopping with the brand. Also, data shows that 76% of buyers want safe payments more than convenience, especially when shopping online.
It's best to show them that you're serious about keeping their credit card information safe. Another option is receiving their ordered products within 48 hours or less.
Compelling CTA
One of the most excellent strategies is to boost product page conversions through design tweaks. The addition of call-to-action phrases makes your website more compelling. To make the process smooth, make sure you look at the positionings.
When you apply eye-tracking studies to design product pages, you can now determine the best spots and place the CTA buttons. In general, there are a few product page layout rules you must follow in order to secure the best results.
Product gallery
Visuals play a significant role when convincing consumers to convert to product pages. As per Google's research, 53% of online shoppers get influenced by images when purchasing. Moreover, 50% of consumers make purchasing decisions based on visuals.
Consumers like to see products images that
● Have a big key object
● Are well-ordered instead of chaotic
● Feature a warm colour palette
● Have high contrast and depth of field
Social Proof
Displaying product ratings and reviews significantly boosts conversion rates because consumers look to the opinions and experiences of others, especially when making decisions in categories outside their expertise.
To higher conversion rates on the product pages and make the most of the positive experiences of the existing customers, look for ways to take the social proof to the next level.
Conclusion
Investing in the product pages is an excellent strategy if you are into impressive conversion rates. Get in touch with the experts to make a difference.