5 Efficient Ways Digital Marketing Agency in Austin Socialize Your Business
Date : 18, February 2021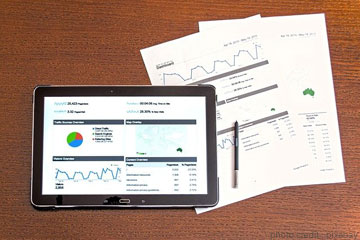 In recent years social media has arisen from scratch to become the most attractive platform for business. These new media marketing platforms have transformed the way marketing worked. In fact, most of the companies are now investing in social media platforms not because they are cheap but they have a significant amount of customer baseline. While older outbound marketing strategies were limited to one way communication, social media allows greater interactivity.
The way both parties can interact with each other makes the business more promising. Earlier getting started with social media marketing seemed to be intimidating; however, things have substantially changed over time.
As you stick with us, here are efficient ways digital marketing agency in Austin can help your business grow.
Choose the Right Platform
There is no shortage of quality social media sites. Interestingly, these sites are platforms for major marketing hubs, as a result, such sites are competing with each other to stay at the top. Likewise, sharing your content on the right platform is undoubtedly crucial, and the right customers will help you succeed.
However, many customers have fallen into the trap of wrong marketing gimmicks. Remember, each site has a totally different requirement. Therefore, our digital marketing agency in Austin help you determine the right platform with the right strategy.
Enhance Engagement
Do you know what's the role of a social media platform? Simple, to socialize. Understanding the fact, socialization is not as easy as it seems. Remember the time when a social media post engaged you to visit their website? Or perhaps put a comment or give a thumbs up. These are some of the examples of associations which allows customers to dive deeper. Posts that make people want to read and research are some of the ways that V1 Technologies run to develop engagement.
Over-Promotion
Healthy promotion is absolutely okay; however, over-promotion is bad. Say that you visit a market and a salesman constantly starts poking you about his/her products. What would you do in such case, simply walk away! But in social media, you have the power to put a red flag. And we know, this is something no company want to get. However, there are refined techniques to promote and make random visitors your customers. How? Well, have a short chat with us.
Provide Value
Services and products run on value. As a business holder, think about it carefully, why would anyone want to come to you unless you provide something for free? Gone are those days when people ventured upon anything they found exciting. What attracts customers is what brings satisfaction to their need. Our digital marketing company in Austin can present your digital portfolio is such a way that customers find it valuable. So how do we do that? Provide high-quality information. People are smart, but they want to become smarter, and adding value only makes them smarter.
Building Community
With over 3 billion users active daily, creating a community is not at all a big deal. What's big deal is being a leader amongst the members. You must have seen there have been many pages that come an go overnight. Have you encountered any company with long-term engagement? Say 7-8 years, in fact, social media algorithms also prefer these portfolios due to their consistent effort. But don't forget, a relevant post that interacts with customers regularly has equal significance.