Custom Website or Use a Template: Which is the best deal?
Date : 16, September 2021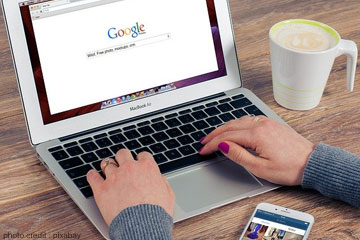 If your business website is more than a few years old and the landing page fails to generate leads, now is the right time to buckle up. Now, whether you should save some cash and go with a template or go all out with a custom website. At V1 Technologies, we're a leading website development company in New York. We offer both options, and here's what our team of developers have to say.
Why Use Template Websites?
Templated websites are an excellent option for bloggers, entrepreneurs, small businesses and startups. They're preferred as the templated website can be developed quickly and at a much lower cost. Besides, here are some crucial reasons why companies go for this option.
Quick services
Between designing, coding and pulling together content, generally, web development takes several months. With the template website, you have the option to streamline the process. Moreover, there's no need for extensive design or coding. All you have to do is assess the content. As a result, you have the option to publish a refreshed website sooner.
Work on limited Budget
Some templates are cheap, while others, such as Hubspot, can be a bit pricey. Moreover, they're a fraction of the cost than hiring a web development team to design a brand-speaking new site. Also, the pre-made template can be friendly to your budget.
Simple and minimal
If you're planning to develop a website without many bells and whistles, a template will be the best option. Moreover, it will offer everything that you are looking for in a new site. Also, this is the place to be for those websites that don't have many pages or much content.
You're clueless about coding
It can be pretty frustrating when you need to hire developers for changes on the website periodically. However, with the templated website, all the code is in place. You don't need to read, write or edit a language. Also, there's no need even to touch the CSS code.
When to Avoid Template Websites?
Template sites look similar to everyone else's and have limitations to visuals, navigation and functionality. Some customization is possible in templates. However, the website is likely to stick within its parameters. Moreover, if you're confused, it's best to research and map out what you want for your site before switching the themes. Also, you need to ensure that the template has everything you require.
Areas of focus
Mobile responsive
Even today, some templates aren't responsive. The template can be better-designed and expensive; however, if it's not responsive, your website may not make it to the top.
eCommerce
If you want an ecommerce site, the functionality is limited in template sites; the addition of ecommerce and other kinds of custom applications is challenging if you are planning for a fully functional site, it's best to avoid templates.
Custom Websites
A custom-designed site is designed to fit all your business needs. Custom websites are the best option for small, mid-sized and large companies. If you plan for a modern-day storefront, it's best to invest in a custom site.