4 Clarifications on Website Design That You Never Knew
Date : 02, July 2020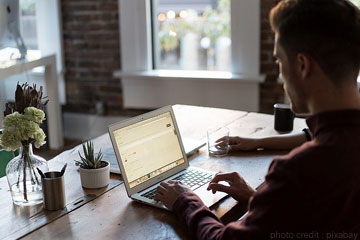 Are you having a business or you're planning to launch a service online? Website is a golden gateway to enhance your business. Moreover, a website is just a medium to bring your customer to you. Therefore, the more innovative is the design, the larger the customer flow. Website design includes the development of websites from scratch. When the customer searches their need, your web page will pop out in the search engine. So, you must have understood how significant is it to have a strong and dedicated web design.
There are many website designing agencies with years of experience. In fact, V1 Technology is a premium website development company in the USA. You get excellent quality website development service from our professionals. However, stick with us as we clarify you some important tips to select a website development agency.
Anyone Can Design A Website
Shocked to know! You read it right, with the progress of technology, website development is no more a complex procedure. In fact, there are much software free of cost that can help you design a website. Now, you must be wondering, how professional website design service like ours have an edge over here. To be precise, development is just 10 per cent of the total work. The bigger challenge lies in making the website page friendly to the SEO. Remember, you are planning to run a commercial website in order to bring customers. Therefore, a professional company knows what to do and how to do.
Designers Need to Share Works In Each Step
Development of a website is a very complex procedure. Here coding is utilized for a secure design. However, this can also make your website pretty complicating. Therefore, it should always be your foremost priority to check the work periodically so that you get the website just like the way you want. There are a handful of companies that do not share their work when developing, this only creates a rift between the client and customers. Yet, you need to see the periodic transition of the work.
Multi Configuration Design
The market is changing every day, therefore, makes sure that your developer is very much ahead with technology. As of now, it is essential to offer a mobile-friendly website. Thus, the responsive and adaptive design will help your website rank at the top in search engine page. Interestingly, search engine giant Google has come up with the mobile algorithm. Those website lacking such feature are no way near the competition.
Innovative Design
There has been a great misconception amongst customers seeking for website development service. Almost all the customer refer a certain website to the developer when designing. On one way it gives a proper idea about the customer's need however, on the other way, most of the designing agencies directly copy the website model. This is where an experienced team uses its innovative skills. Remember, a website with a similar design is just like a book with a similar idea.